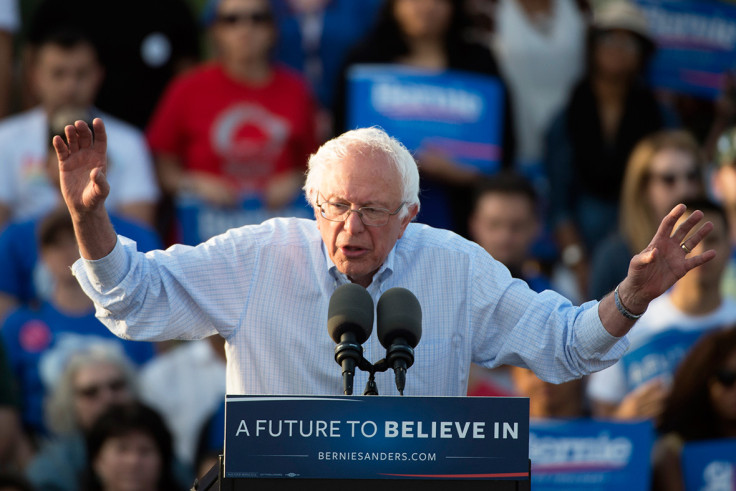 In a live interview on Friday (24 June), Vermont senator and Democractic Party hopeful Bernie Sanders said he would vote for Hillary Clinton in the US presidential elections in November. Sanders was asked "Are you going to vote for Hillary Clinton in November?" replying "yes" before going on to say that he would do "everything I can to defeat Donald Trump".
"I think Trump, in so many ways, would be a disaster for this country if he were to be elected president," Sanders told MSNBC. "We do not need a president whose cornerstone of his campaign is bigotry, is insulting Mexicans and Latinos and Muslims and women."
He also said Trump would be disastrous as he "does not believe in the reality of climate change when virtually every scientist who has studied this issue understands we have a global crisis".
Sanders made the comments on MSNBC's Morning Joe program. He said Trump is not "somebody who should become president", going on to add "my job right now is is to fight for the strongest possible platform in the Democratic convention".
Sanders is the last remaining contender against Hillary Clinton for the Democratic Party's presidential nomination. Clinton is the presumptive nominee, with Sanders saying on Wednesday that "it doesn't appear that I'm going to be the nominee" – but he has yet to drop out of the race.
In the interview, Sanders also made his thoughts known about the UK's decision to leave the European Union in a historic referendum on Thursday: "I don't live in Great Britain but I'll tell you what I think – what worries me very much is the breaking down of international co-operation." He also said that he thought the vote was an indication that "the global economy is not working for everybody".