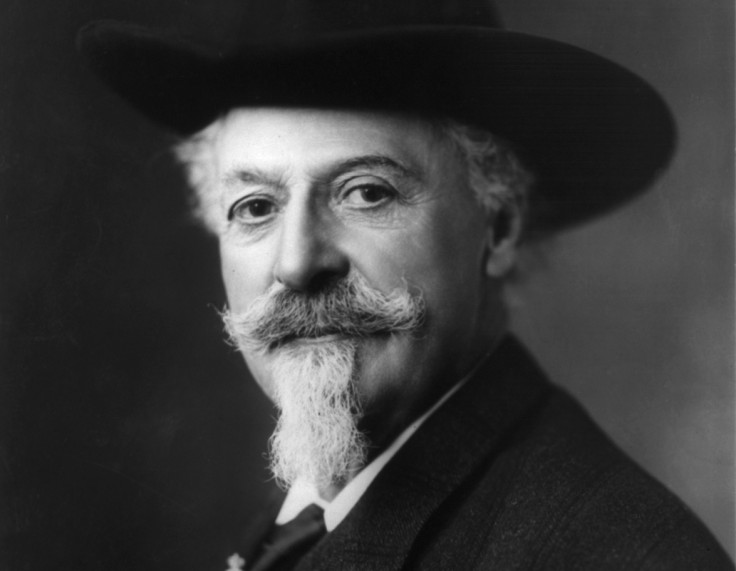 The burial site of Buffalo Bill is the source of conflict between Wyoming and Denver as the centenary of his death approaches.
According to folklore, the sharpshooter retired to Cody Wyoming, on the edge of Yellowstone Park. He is said to have died of kidney failure in 1917 when visiting his sister in Colorado.
Many believe he was buried on Lookout Mountain in Golden, 20 miles west of Denver.
However, some suspect that a raiding party from Cody took back what they claim is his body and buried it in a secret spot in the mountains above the Wyoming town.
It's claimed the group swapped his body with the corpse of a vagrant who also had a luxuriant moustache.
The location of Buffalo Bill's remains is still shrouded in mystery. In 2006, the Wyoming state assembly discussed sending its own "raiding party" to Denver to carry out DNA checks on the body which is buried in concrete.
"Buffalo Bill is a favourite son here – he put the American West on the map," said Bruce Eldridge, director of the Buffalo Bill centre in Cody. "Wyoming residents want him here," he said in a Sunday Times report.
The American showman was born William Cody in 1846. He claimed to have shot and killed his first man at the tender age of 11.
In 1859, he joined the Pony Express, which advertised for "skinny, expert riders willing to risk death daily".
He earned his nickname Buffalo Bill in 1867 when he killed 4,280 head of buffalo in 17 months to feed the construction crews of the Kansas Pacific Railroad.
He is supposed to have won the nickname in an eight-hour shooting match with a hunter named William Comstock.
Often portrayed as a bloodthirsty killer of Native Americans, Cody stated in 1885 that "the defeat of Custer was not a massacre. The Indians were being pursued by skilled fighters with orders to kill. For centuries, they had been hounded from the Atlantic to the Pacific and back again. They had their wives and little ones to protect and they were fighting for their existence".