The US is expected to fly two of its nuclear-capable B-1B bombers over the Korean peninsula on Tuesday (20 June) as part of a joint drill with the South Korean military, an air force official in Seoul has confirmed.
The long-range supersonic Lancer bombers from its original base in the US territory of Guam will train with South Korea's F-15K fighter jets for a few hours in the Korean airspace, South Korean news agency Yonhap reported.
Although the joint drill is thought to be part of a regular and "scheduled" exercise, it is said to be seen as a strong message to the North Korean regime over its nuclear and missile programmes.
"Our Air Force plans to hold a joint drill with two B-1Bs in the sky of the Korean Peninsula today," Lieutenant Colonel Kim Sung-duk, a public relations officer of the South Korean Air Force, told reporters on Tuesday.
"The bombers are expected to stay around two to three hours over the Korean peninsula," he added.
However, he did not elaborate further on the nature of the drill. But Kim pointed out that the allies have regularly conducted such joint air drills to counter threats from North Korea.
The state-of-the-art bombers will reportedly carry out mock bombing practice at the Pilsung Range in the eastern province of Gangwon, Yonhap cited an unnamed source as saying.
The B-1B bombers are a key strategic asset to the US forces operating in the Asia-Pacific region.
This is reported to be the third time the US is flying the sophisticated supersonic bombers since March in a show of strength against Pyongyang as it continues to test-fire ballistic missiles in defiance of international warnings and sanctions.
The last time Washington sent B-1B bombers to Korea was on 29 May, just hours after North Korea test-fired a ballistic missile. The drill drew criticisms from North Korea.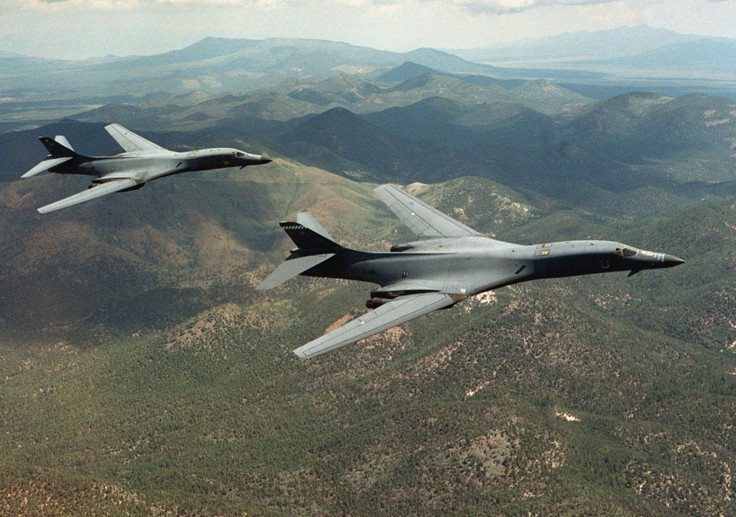 Tension has been boiling over in the Korean peninsula after the reclusive state fired dozens of missiles and two nuclear bomb tests since the beginning of 2016.
Pyongyang has also vowed to develop a nuclear-tipped intercontinental ballistic missile that it says will be capable of hitting the US west coast.
The sortie of the US bombers and South Korean fighter jets comes after the reported death of Otto Warmbier, the American student who was released from Pyongyang in a state of coma after 17 months of detention.
The 22-year-old died at a hospital in Cincinnati on Monday (19 June), his family said. He was held in North Korean prison for his alleged anti-state acts.