US flies nuclear-capable B-1B bomber after North Korea's failed missile test
The US Air Force's sophisticated bomber was flanked by multiple fighter jets.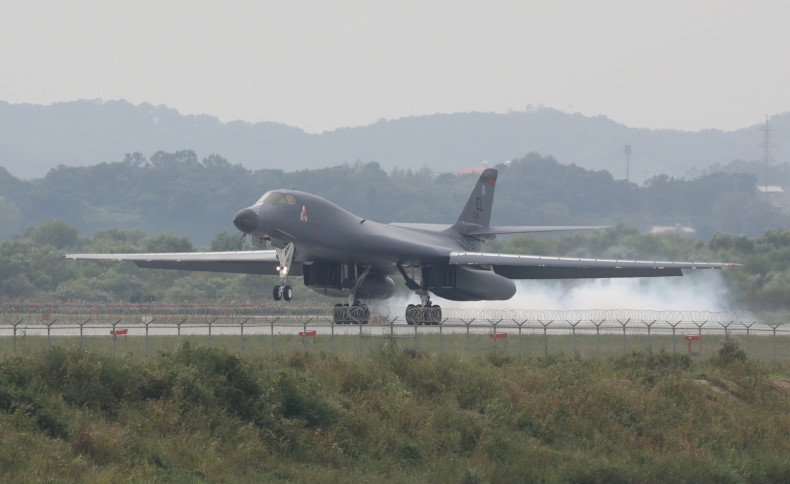 The US flew a nuclear-capable B-1B bomber over the Korean peninsula on Wednesday, 22 March, hours after North Korea's failed missile test. Although it was part of the ongoing US-South Korea joint military exercises, it is seen as a strong warning to the reclusive Kim Jong-un regime.
It is still unclear whether the latest flight of the sophisticated long-range bomber was actually scheduled before the North attempted the test. South Korea's Air Force said the advanced jet performed an immediate deployment and simulation-based bombing drill.
A statement from the forces read: "Through this exercise, the South Korean and US Air Forces demonstrated their strong deterrence against North Korea's nuclear and missile threats."
The B-1B bomber, which later headed to the US' Guam base, was flanked by squadrons of F-15K and two KF-16 fighter jets during the flight, which has been dubbed as a training mission. Two supersonic strategic bombers were deployed in South Korea for the aerial and naval exercises taking place in the region.