US guns: Video released shows cop accidentally shooting and killing mother in front of toddler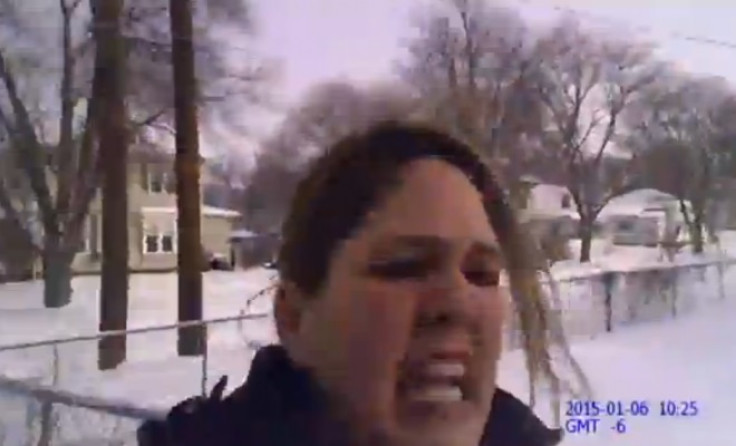 Video has emerged of a policeman who tried to shoot a woman's dog but mistakenly shot and killer her instead in front of her three-year-old child.
Jesse Hill from Iowa's Burlington Police Department, has already been cleared of wrongdoing by an investigation and has returned to duty but he could face a private prosecution.
WARNING: GRAPHIC VIDEO CONTENT
The officer had been called to the address following reports of a domestic incident.
A 12-second clip of the video released by police shows Autumn Steele, 34, hitting her husband, Gabriel, who is holding the couple's son, on 6 January 2015. Steele had been released from prison that same day.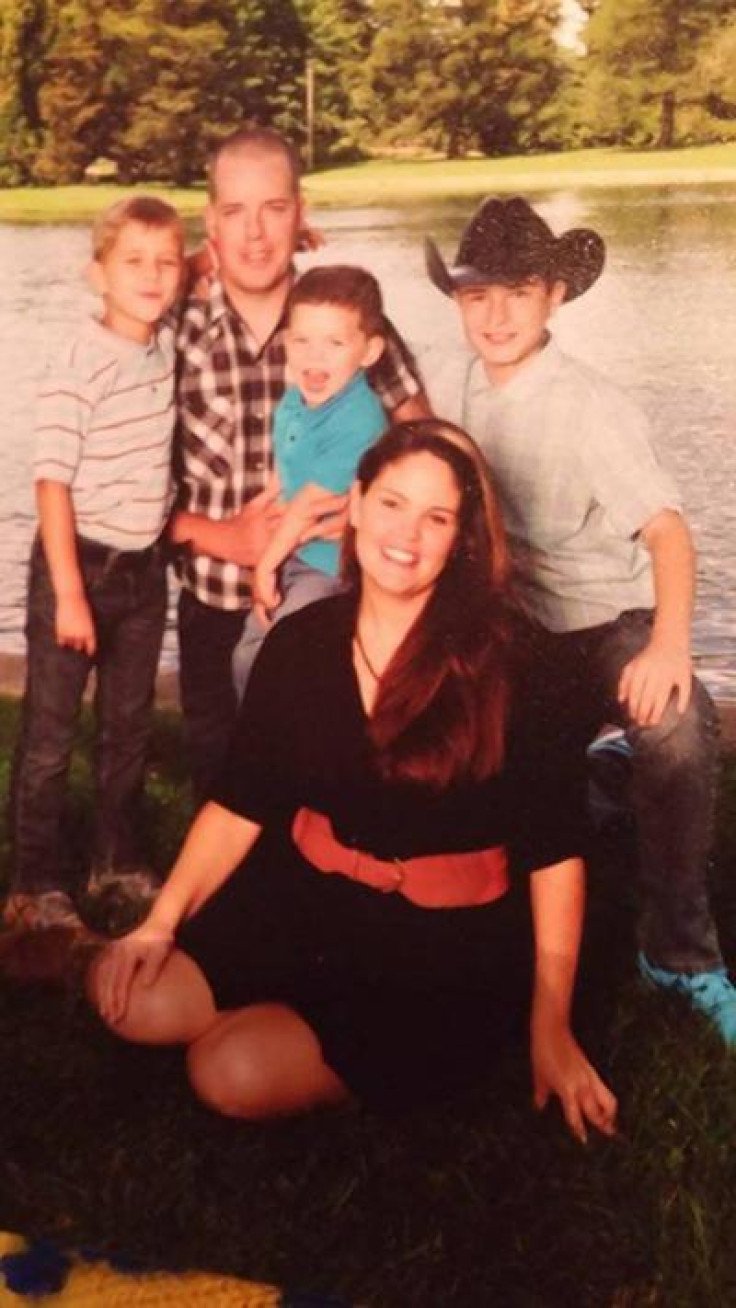 Autumn Steele was a mother-of-two and also a stepmother
Facebook/Steele family
In the video, Hill can be heard shouting "get your dog!" Shots are heard as the camera pans up. According to some media, the dog leaped onto Hill's back. As he tried to shoot it he slipped on the ice and fired two shots, one of which hit Steele in the stomach. Steele, a mother of two, died later in hospital. Her dog Sammy, which was shot in the shoulder, survived. An animal hearing board ruled the dog wasn't dangerous and he was returned to its owner.
Hill returned to work in March 2015 after it was ruled that attack by the dog made him fear for his safety. Des Moines County Attorney Amy Beavers said: "After reviewing the complete DCI investigation, there were no criminal charges that applied to the circumstances of this case."
Now Steele's family has demanded police release the whole video, which police have refused.
Iowa Public Information Board has voted to sue the police department along with Iowa Department of Public Safety, Iowa Division of Criminal Investigation, and Des Moines County Attorney.
Steel's family has set up a Facebook page to campaign for justice. Steele's mother Gina Colbert said: "It was such a long road to just get here. We wanted somebody to listen and they're listening now and finally hearing. We're not being told no anymore. We're not being ignored."
© Copyright IBTimes 2023. All rights reserved.