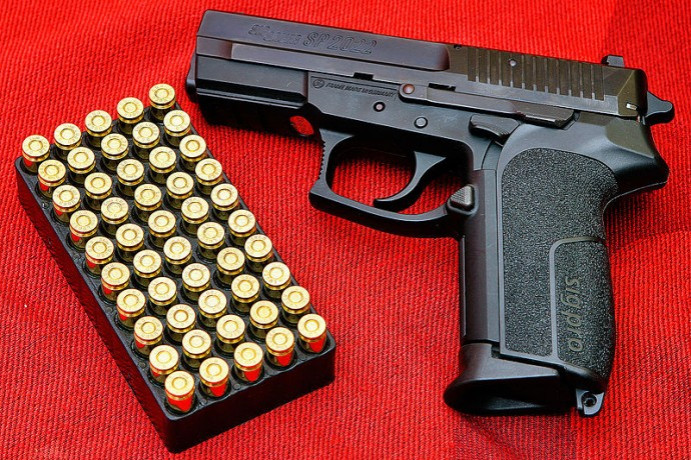 A 40-year-old man believed to be the gunman in two different shootings in Iowa shot himself in the head with a handgun on 26 October when he was confronted by police at a business in Bettendorf, Iowa. Bettendorf city spokeswoman Lauran Halderman said police were responding to reports of shots fired shortly after another shooting at a law firm building that houses a military recruiting centre a few miles away.
Police were responding to a suspected shooting at a prosthesis and brace-making business called Miller-Meier Limb and Brace Inc when they found the man holding a handgun in the car park. "When the suspect saw the officers he fired one round to his head," Haldeman said, according to Reuters. "It was a fatal wound." She added that there were no other injuries in the Bettendorf shooting.
Erin Platt, spokeswoman for UnityPoint Health-Trinity Bettendorf across the street from the fatal shooting said the emergency room was on lockdown during the incident. Quad-Cities Online reported that RIA Federal Credit Union and Skip-a-Long Child Development Services were also on lockdown for around 30 minutes during the shooting.
Haldeman said that just 10 minutes prior to the shooting in Bettendorf, police in Davenport received reports of shots fired at a law firm that shared building space with a military recruiting office. Several shots were fired at the law firm, but no one was seriously wounded, Haldeman said. She noted that two people, however, did suffer superficial injuries during the incident. The suspected gunman was not on the scene when police arrived.
Captain James Stenger, spokesman for the 9th Marine Corps Recruiting District told reporters that all personnel from the recruiting office were accounted for and unharmed. The Associated Press reported that authorities have not released the name of the man or any information on what led to the two shootings.