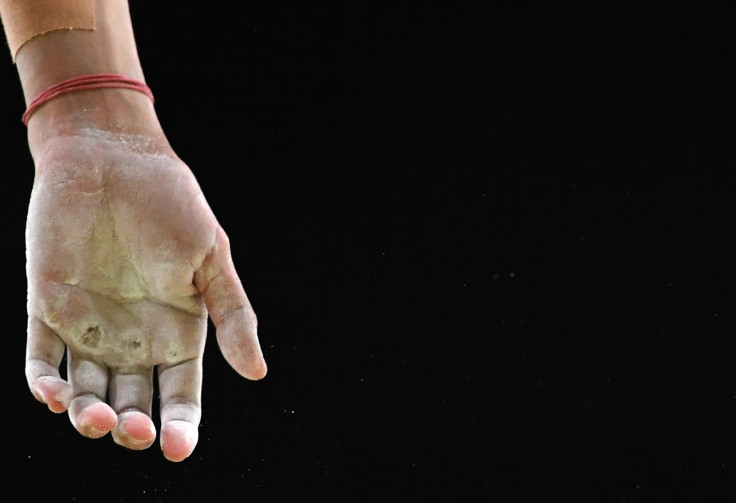 More bad news for Olympic sports administrators after a scathing investigation found that the US Gymnastics organisation ignored for as long as decades complaints of sex abuse of young girls by coaches.
Leaders of one of America's most prominent Olympic organisations failed to alert authorities to the accusations and allowed predators to abuse gymnasts long after the group had received warnings until they finally ended up in prison, concludes a meticulous probe by the Indianapolis Star.
In one particularly egregious case a coach continued to prey on young female athletes for seven years after USA Gymnastics dismissed the first of four serious warnings about him.
As part of a 2013 lawsuit filed by victims of that coach, two former USA Gymnastics officials admitted under oath that the organisation routinely dismissed sexual abuse allegations as hearsay.
According to records, USA Gymnastics has compiled dossiers on at least 50 coaches who have been the target of complaints, though the files are kept secret in an office. The Indianapolis Star and the parties in the 2013 lawsuit are awaiting a court decision in response to their demand that those records be released.
The newspaper tracked down specifics of four cases in which USA Gymnastics was warned of suspected abuse by coaches but did not initiate a report to authorities.
The coaches went on to abuse at least 14 underage gymnasts after the warnings, according to police and court records, the Star reports.
One case involved Marvin Sharp, who was named 2010 national Women's Coach of the Year. But in 2011 detailed complaints were forwarded to USA Gymnastics describing inappropriate touching of minors and warned that he shouldn't be around children. The organisation didn't forward any complaint to police until four years later after a 12-year-old gymnast complained about Sharp taking sexually explicit photos of her and shaving her pubic hair.
White committed suicide in jail shortly after he was charged with sex crimes in 2015 in federal court in Indianapolis.
In another case former coach Mark Schiefelbein is serving a 36-year prison sentence for seven counts of aggravated sexual battery and one count of aggravated sexual exploitation of a minor in a case brought by the parents of a child gymnast in 2002. They were stunned to find a history of complaints against Schiefelbein that USA Gymnastics had failed to act on.
In still another case, a private Florida gym owner who fired a coach for inappropriate talk about young girls and sex, immediately warned USA Gymnastics when he heard the coach was working for the organisation.
"To allow this scum bag to continue working within the gymnastic community would be a terrible insult to all of the gym owners and coaches who have worked so hard to build up the reputation of gymnastics," said the letter.
The organisation said it was awaiting a complaint from a child or parent before taking action. By then the coach was already abusing a young girl and would continue to do so for several years, along with other girls. He's currently serving 30 years in prison.
In response to questions from the newspaper, USA Gymnastics defended its handling of child abuse complaints, saying its policies were the "gold standard" in child protection.
W. Brian Cornwall, a lawyer representing an abuse victim in a lawsuit, countered that USA Gymnastics's policies and practices are "designed to protect its brand, instead of protecting and keeping its athletes safe from child molesters masquerading as gymnastics coaches."