5,500 sex crimes reported in UK schools over 3 years include 600 rapes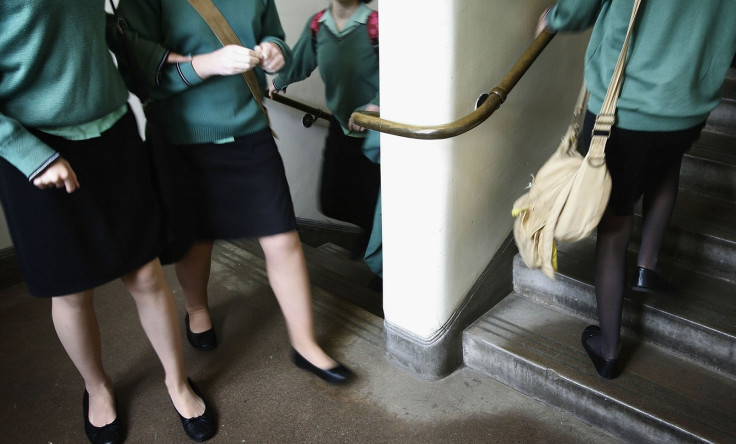 The number of sex crimes committed in UK schools and reported to the police during the last three years exceed 5,500, according an investigation by the BBC. Data obtained by Freedom of Information (FOI) requests show there were nearly 4,000 alleged physical assaults and more than 600 rapes.
The figures from the FOI requests show more than 1,500 victims were under 13, and in some of the cases both the victims and the suspects were just 5 years old. The requests, sent out to very police force in the UK, show some of the offences were as a result of "peer-on-peer" abuse.
One victim told the BBC about how she was assaulted in a storeroom by a fellow pupil when she was 15. A second victim, a boy who did not wish to be named, described being sexually assaulted by three of his friends in a classroom when he was 15.
"My abusers were the most popular boys in the school, they played on all the sports teams," he said. "The principal at the time tried to put it down to 'rugby locker-room banter' and didn't seem surprised at all."
Children's charities have blamed easy access to hardcore pornography for "warping" youngster's minds and their behaviour. Jon Brown, head of Sexual Abuse Programmes at the NSPCC, said: "These figures are very disturbing, especially as many victims are so young and the reported offences took place on school premises. Sadly, we are not surprised as previous NSPCC research has illustrated the scale of abuse committed by young people.
"We know that for some older children, accessing hardcore pornography is warping their view of what is acceptable behaviour. And the very young – those of primary school age or even younger – may be copying sexual activity they have witnessed."
Chief Constable Simon Bailey, head of child protection at the National Police Chiefs Council, fears the figures may merely be the "tip of the iceberg". "It is good news that more victims have the confidence to come forward and report abuse," he said, "although, while I cannot prove this, I believe more child abuse is taking place.
"I want personal social health economic education with a relationships and sex component to be part of the national curriculum. Every child needs to understand what is appropriate or illegal behaviour."
According to the Department of Education, a total of 60 children were expelled from schools in England for sexual misconduct in 2013/14. There were none in Wales or Scotland over the period.
© Copyright IBTimes 2023. All rights reserved.