US Hedge Fund Hayman Capital Bets on Argentine Bonds Despite Default Risk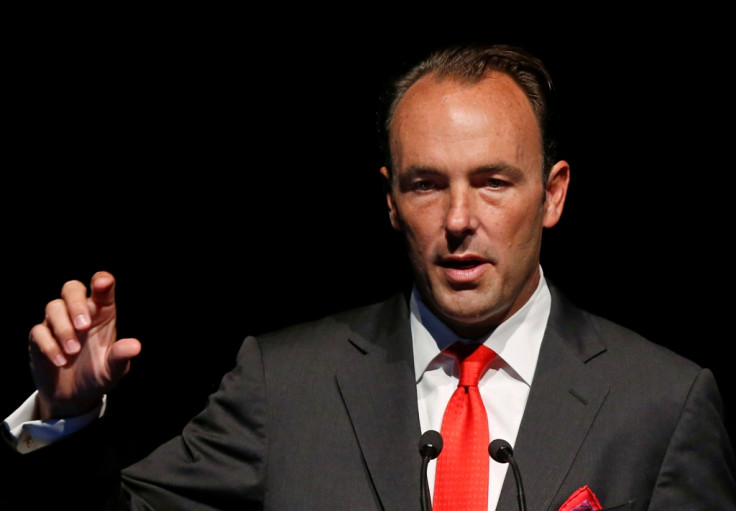 Hedge fund manager Kyle Bass believes investors can still profit by lending to Argentina, Latin America's third-largest economy.
Bass does not think Argentina's $475bn (£291bn, €351bn) economy will burden creditors with losses an eighth time.
Bass, who purchased Argentine bonds at 55 cents on the dollar in 2013, has no plans to sell them. He profited by betting against US mortgages in 2007.
However, global investors say there is an 86% chance that Argentina will quit paying in the next five years.
"There's huge opportunity in these bonds," said Bass, who manages about $2bn for Dallas, US-based Hayman Capital Management. "I know you can't see that today, but today's the time to be thinking about it."
"I think in the next year or two, really interesting things will happen," Bass told Bloomberg.
"It's the single most interesting country to contemplate investment in," he added.
"In the last 100 years, Argentina has gone from being one of the darlings of foreign investors to being one of the scourges," said Walter Molano, author of In The Land of Silver: 200 Years of Argentine Political-Economic Development.
"And it's happened on several occasions. The outlook for Argentina is a difficult one. They've really made the economy into a mess," Molano told the news agency.
Habitual Defaulter
Argentina has been sued in the World Bank's arbitration court by several investors and companies, including Germany's Siemens, French firm Total and US-based AES.
The South American nation has cheated creditors seven times since it gained independence from Spain in 1816, and following the latest default, in 2001, Argentina has yet to chalk out a settlement with its financiers.
The 2001 default fuelled Argentina's deepest recession. Some 100 companies stopped payments on their obligations after being saddled by dollar-denominated debt and revenue in pesos.
Investments by private-equity firms including Blackstone Group were nearly erased.
Citicorp and Baring Brothers
After two Argentine defaults, in 1982 and 1989, Citicorp, the predecessor to Citigroup, traded some of the near-valueless debt it held for stakes in state-run companies.
In the early 1990s, as Argentina grappling with hyperinflation, pegged the peso to the US dollar and began selling off those companies, the value of those stakes surged generating hundreds of millions of dollars in profits for the bank and clients such as George Soros.
Argentina first shook international markets in 1827 and then again in 1890, when a poor wheat harvest and a coup in the capital Buenos Aires resulted in a default that hurt British investors and forced the Bank of England to rescue Baring Brothers.
© Copyright IBTimes 2023. All rights reserved.