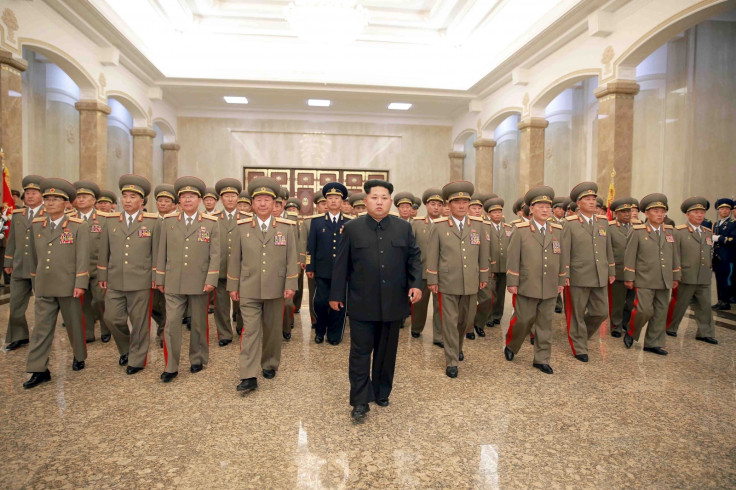 A day after North Korea said the country's nuclear weapons programme was in self-defence against the "hostile policy" of the United States, the White House has shot back at Kim Jong-un's regime. It warned the dictatorship against "irresponsible provocation".
The North on 15 September said its military has the capability of using atomic weapons at "any time", in what was seen as a veiled threat to Washington. A statement published by North Korea's KCNA news agency read, "...all nuclear facilities at the Yongbyon complex, including the uranium enrichment plant, have been rearranged, changed or readjusted". It added, "Normal operation [started], pursuant to the line of simultaneously pushing forward the economic construction and the building of a nuclear force, in self-defence against the US anachronistic hostile policy."
The remarks did not go down well with the US, which asked the Asian country to "focus instead on fulfilling its international obligations". BBC quoted White House spokesman Josh Earnest as saying: "We will work with our partners in the context of the six-party talks to try to return North Korea to a posture of fulfilling those commitments that they have made. We will repeat our call that North Korea should refrain from the irresponsible provocations that aggravate regional tension and should focus instead on fulfilling its international obligations and commitments."
The White House also said that the "international community would not accept North Korea as a nuclear state". On 14 September, North Korea's National Aerospace Development Administration had hinted that Pyongyang may fire a long-range rocket to mark the ruling Workers' Party anniversary in October, which the US and its allies insist are "disguised ballistic missile tests".
"The world will clearly see a series of satellites... soaring into the sky at the times and locations determined by the [Workers' party] central committee... no matter what others might say about it," a director of North Korea's aerospace agency said.
The reactor at Yongbyon is the sole source of plutonium for North Korea. Experts believe the reactor can produce enough transuranic radioactive chemical material for only one nuclear weapon annually.