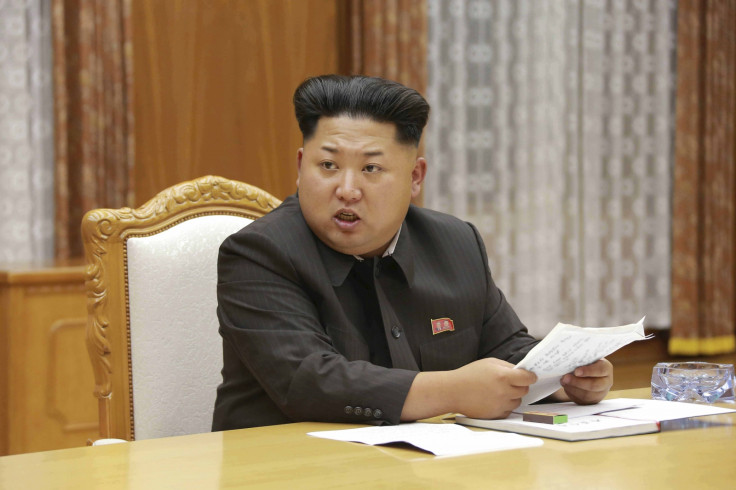 A North Korean defector who has been granted asylum in the South has claimed that Kim Jong-un is losing the support of his own partymen and that his days at the helm of the nation could be numbered. The dictator took control of the nation after his father's death in 2011, and in March 2012 was elected its supreme leader.
At first, Kim gave away gifts to people in North Korea and the masses believed that their lives would change, the unidentified defector claimed. But their hopes were short-lived, he added.
He told CNN, "[Kim Jong-un] tried his best [to give the people a better life]."The previous dictators – Kim Il Sung and Kim Jong Il – ruled the country with an iron hand, but they did take care of their inner circle, but Kim Jong-un does not do that, he alleged.
In 2013, he expelled Jang Song Thaek, the second most powerful man from the ruling Workers' Party, accusing him of a number of crimes and of obstructing the nation's economic affairs. Jang, who is Kim's uncle, was later executed, instilling fear in the minds of the country's upper middle class.
"I can tell you for sure the North Koreans who are in the upper middle class don't trust Kim Jong un. I was thinking about leaving North Korea for a long time. After seeing the execution of Jang, I thought, 'I need to hurry up and leave this hell on earth.' That's why I defected," the defector said, adding: "They are terrified. The fear grows more intense every day."
The defector did not want to be identified as he is concerned about the safety of his family. He also did not want the circumstances of his escape to be known.
Meanwhile, a researcher at the Institute for Peace and Unification Studies at Seoul National University said the dictator's purge of his inner circle has added to his confidence. "Kim Jong Un is showing confidence. It shows that Kim Jong Un is gaining confidence in his power. The issue is with the future. How much trust Kim Jong Un can gain from his elites after the purges. The elites could be feeling anxious. There is a possibility that their loyalty and support will weaken," Chang Yong Seok said.
Chang, who surveys defectors from the North, claimed the executions show that "Kim is feeling more stable than the outside world perceives". However, many defectors who Chang has spoken to express a different opinion with some saying "the dictator is at risk of losing the trust and support of his power base".
When Kim took over the regime in 2012, he enjoyed the support of more than 70% of the people, but it has now dropped to 58%, the defectors surveyed by the institute said.