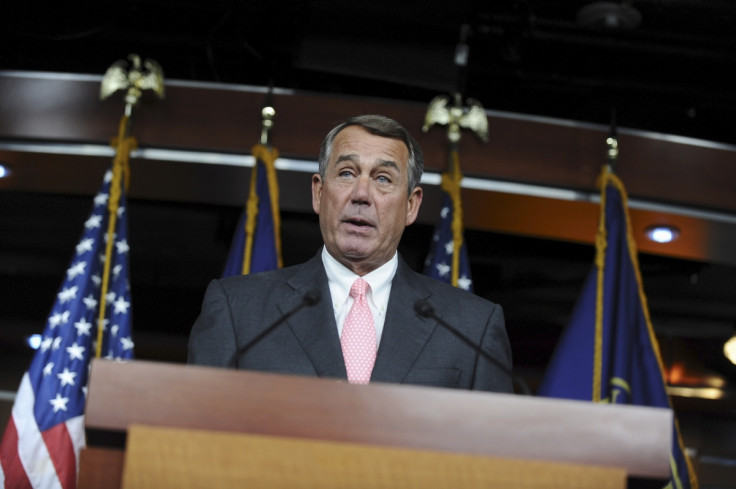 US Speaker John Boehner, who announced his resignation on 25 September, told reporters that he expects the House to pass the Senate's measure on government funding with support from the Democrats, thus avoiding a government shutdown. Boehner also announced that the House will create a special committee to investigate Planned Parenthood.
Boehner held back tears as he spoke of his time as Speaker and what lay ahead for those in Congress. According to the New York Times, his message to certain members of his party were clear: threatening to shut down the government to attain certain policy goals was both reckless and harmful to the institution.
"We have got groups here in town, members of the House and Senate here in town, who whip people into a frenzy believing they can accomplish things that they know, they know are never going to happen," he said during a live interview broadcast on CBS's Face the Nation.
Boehner went on to describe conservative members of the GOP as "false prophets," who promise victories on policies they cannot pass. "The Bible says, beware of false prophets," the speaker said. "And there are people out there spreading noise about how much can get done."
During the interview, which was the first following his shocking resignation on Friday (25 September), Boehner said he "absolutely" believed that the more conservative members of the GOP had been unrealistic. He used the October 2013 shutdown as a prime example of the unrealistic nature of the proposal made.
"I mean this whole notion that we're going to shut down the government to get rid of Obamacare in 2013 — this plan never had a chance," Boehner said. "But over the course of the August recess in 2013 and in September, a lot of my Republican colleagues who knew this was a fool's errand —really, they were getting all this pressure from home to do this."
Boehner also reflected on his post as the US Speaker, including his biggest regret: the collapse of the "grand bargain" with President Obama to address the debt limit and government spending long-term, CNN reported. "It's probably one of the biggest disappointments in my speakership," he said.
"We were so close — we had an agreement. And two days later, the President walked away from it. It would have saved about $5tn over 10 years, it'd have been good for the economy, it'd have been good for our country, it'd have been good for our kids and grandkids. But you know, it's Washington," he continued.
The Times reported Boehner originally intended to announce his resignation in November but decided against putting his colleagues through a potential leadership fight. Boehner said he expects to find better cooperation "from some around town to get as much done as possible" before he leaves at the end of October.
While he did not comment on who could potentially replace him, he did offer some advice to his successor. "Have the courage to do what you can do. It is easy to have the courage to do what you can't do," he said. "And our system of government is not about Hail Mary passes, it's a slow, methodical process."