A US judge on Monday (13 February) rejected the plea of two Native American tribes to block the final link in the controversial Dakota Access Pipeline.
Federal judge James Boasberg said that as long as oil is not flowing through the pipeline, there is no forthcoming harm to the river water, which tribes use for drinking. But the judge added that he would consider the arguments more carefully at another hearing on 27 February.
The Standing Rock Sioux and Cheyenne River Sioux tribes filed the lawsuit against the pipeline that runs beneath Lake Oahe, saying it endangers their drinking water.
The $3.7bn (£2.94bn) Dakota access pipeline is designed to transport crude oil from North Dakota into Illinois. The project will also run through the states of South Dakota and Iowa. The 1,170-mile pipeline crosses 50 counties and three major rivers.
The project, when complete, is expected to transport about 470,000 barrels of crude oil in a day.
However, the two native tribes have argued that the line would ruin their scared sites and contaminate drinking water for them.
The US Army Corps of Engineers on Wednesday granted final permission for construction, which allowed the developer of the project Energy Transfer Partners (ETP) to move forward despite continued protests by the native tribes and environmental activists.
But the Standing Rock and Cheyenne River tribes asked for an emergency injunction, filing a lawsuit against the construction. They argued based on religious grounds but the ETP and the army disputed that the cultural sites have been affected and said there was time for the lawsuit to be heard before oil began to flow through the pipeline.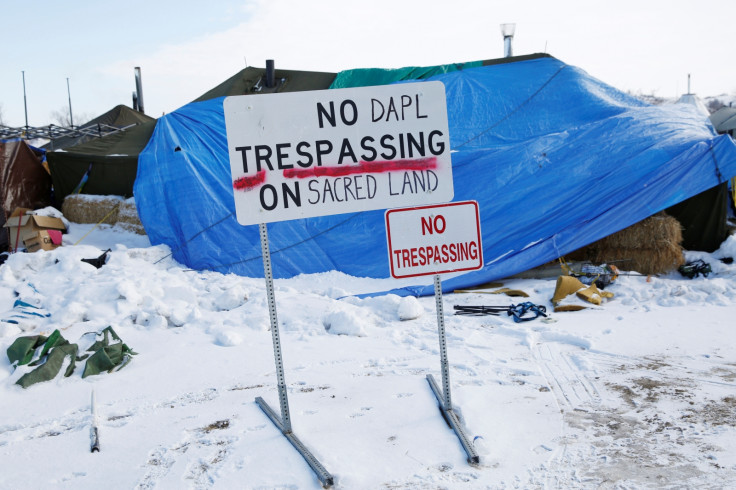 "We're disappointed with today's ruling denying a temporary restraining order against the Dakota Access Pipeline, but we are not surprised," Chase Iron Eyes, a member of the Standing Rock Sioux tribe, said in a statement.
Meanwhile, Judge Boasberg ordered ETP to report to the court developments about the construction on Monday and every week. It also asked the company to update it on when oil is expected to flow beneath Lake Oahe, Reuters reported.