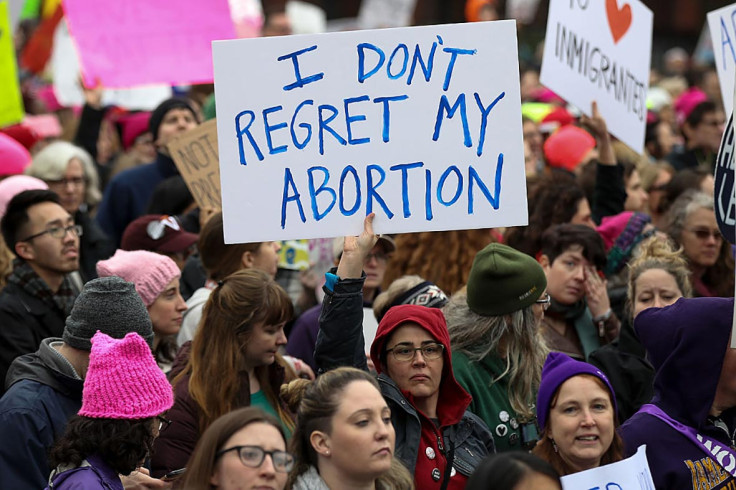 A representative in Missouri's state legislature has caused uproar after posting a video to Facebook of himself beheading a live chicken and pulling out its heart to highlight his anti-abortion legislation.
Representative Mike Moon, described by the Missouri Times as "perhaps the most vocal and far-right abortion opponent in the Missouri General Assembly", has been calling for the complete cessation of abortions in the state of Missouri.
In the video, Moon stands next to a live chicken hanging by its legs before beheading the animal as he says "God gave us, man, dominion over life." At another point he says, "I think we need to get to the heart of the matter here" before producing the chicken's heart from it's newly beheaded body.
Moon then says that he is filing a bill to stop abortion in Missouri.
The National Abortion Rights Action League's (NARAL) Missouri chapter tweeted that Moon's "call to ban abortion is disturbing and dangerous." Adding: "Whatever @realmikemoon does with a chicken in the privacy of his home is his own business".
A number of people left disparaging comments on the video itself. "Protect innocent lives huh? You just beheaded an innocent chicken," one read. While another said: "At a minimum this is just weird, right?"
On the Republican representative's website, he criticised the 'pro-life' movement by saying they "only seek to regulate abortions" while he himself wants the landmark Supreme Court decision Roe v Wade to be overturned.
The Missouri state legislature has just been recalled for a special session by Republican Governor Eric Greitens, reportedly irritating some members of the part-time state body. Critics say the session is aimed at restricting abortions in the station.
NARAL Pro-Choice Missouri Executive Director Alison Dreith said: "Make no mistake about it, the intent behind the governor's actions is to shame women for their personal medical decisions and make basic reproductive health care harder to access."
Warning: Graphic footage