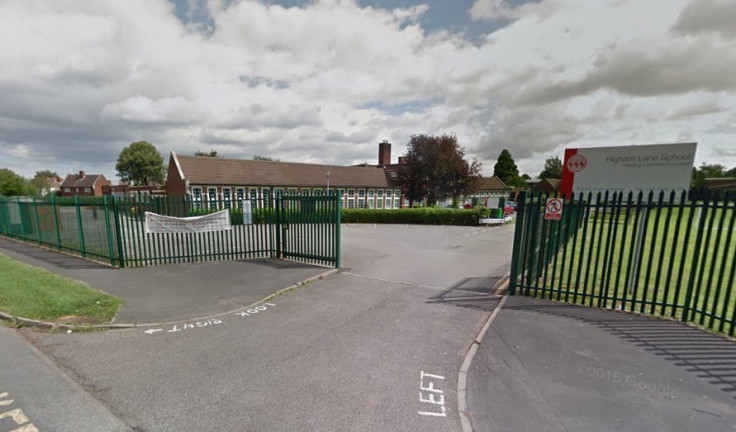 A teenager who allegedly took a shotgun and ammunition into his Warwickshire school had been bullied by fellow students, it was claimed.
Higham Lane School in Nuneaton, was put into lockdown at around 9.15am on Tuesday (13 June) after a 15-year-old pupil turned up to the school with the prohibited firearms.
Warwickshire Police said the boy called them himself to say what he had done and was "cooperative" with arresting officers.
Current and past students of the school had claimed that the boy had been bullied and this may have been the reason why he brought the gun into his school.
One wrote on Twitter: "On a serious note I remember the kid that's done this and I remember him getting bullied and picked on constantly."
The Mirror reported that the gun and ammo was found underneath the boy's desk in the 1,200-pupil school.
Superintendent David Gardner of Warwickshire Police said: "We responded promptly and the boy was quickly isolated and the incident contained to ensure there was no risk to pupils and staff.
"We have seized a shotgun and ammunition. The initial report was received from the suspect himself and he was cooperative with police throughout," Gardner said. "Officers were on the scene quickly and he was placed under arrest. I would like to thank staff and pupils at the school for their assistance while we managed this incident."
The superintendent added: "Officers will be at the school for the rest of the day to provide reassurance. We will now carry out enquiries to establish exactly what happened and address any issues around the firearm."
According to reports, two text messages were sent to parents through the school's internal messaging service informing them about the incident.
The message read: "Some parents/carers may have been made aware of police officers being on the school site this morning. Although there was an incident, this message is to reassure you that all students and staff are safe and the matter has been dealt with."
In response to the incident, Headteacher Phil Kelly said in a statement: "We can confirm that an incident took place this morning at the school in which a pupil was arrested on suspicion of being in possession of a firearm.
"The pupil has been removed from the school site by the police and the police have confirmed that they are happy for the school to remain open as normal," Kelly continued.
"We reiterate that the incident was responded to very promptly by staff, who worked effectively with the police."