US-led coalition raids against Isis kill 60 civilians in Raqqa
UN has warned US-led offensive in besieged city has caused 'staggering loss of lives'
Air strikes conducted by a US-led coalition against Isis in its Syrian 'capital' have killed dozens of civilians instead.
At least 59 civilians, including 21 children, were killed in three days of air strikes on Raqqa, the Syrian Observatory for Human Rights said.
The UK-based organisation said the death toll is likely to increase as some people affected by the strikes in Raqqa's Old City were critically injured and some are still missing.
Isis captured Raqqa in 2014, turning it into the de-facto capital of its self-declared Islamic State.
The group is steadily losing control of territories in Syria and Iraq, due to joint offensives aiming to dislodge the militants from the two countries.
Raqqa has witnessed intensified fighting in recent months, after the Syrian Democratic Forces (SDF) – an alliance of Kurdish and Arab militias supported by the US-led coalition – started a campaign to recapture the Isis stronghold.
In June, UN war crimes investigator claimed the US-led coalition in Raqqa was causing a "staggering loss of life".
"We note in particular that the intensification of air strikes, which have paved the ground for an SDF advance in Raqqa, has resulted not only in staggering loss of civilian life, but has also led to 160,000 civilians fleeing their homes and becoming internally displaced," Paulo Pinheiro, chairman of the UN Commission of Inquiry told the UN Human Rights Council in Geneva.
The coalition has said it takes every precaution to avoid civilian casualties, but it has also admitted that 6,324 civilians have been killed in air strikes since in 2014, AFP said.
Since the campaign to liberate Raqqa started in June, the joint offensive has recaptured most of the territories previously controlled by Isis.
However, thousands of civilians – between 10,000 and 25,000 according to the UN – still remain trapped in the city, and are being killed by either crossfire or as they try to flee.
War in Syria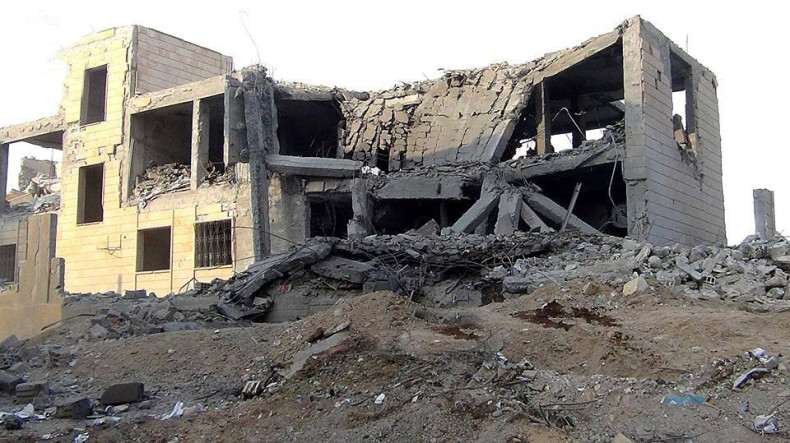 Syria descended into war in 2011 , when President Bashar al-Assad deployed government troops to quash anti-government demonstrations in several areas of the country.
Assad refused to step down as violence spread throughout the region. Despite several ceasefires and the intervention of international coalitions, the conflict deepened and fostered the emergence of anti-Assad rebel groups.
The warring sides involved in the conflict are numerous. The US coalition backs some of the militia groups that want to overthrow Assad, including SDF and Free Syrian Army.
On the other side, Russia, Iran and Hezbollah back Assad forces.
Isis fights both pro and anti-Assad forces and aims to establish an Islamic caliphate throughout the occupied territories.
The conflict has resulted in the death of hundreds of thousands of people and the displacement of millions.