Two US naval vessels reportedly arrived in the Qatari capital Doha on Wednesday (14 June) to take part in joint military exercises with the Emiri Navy even as the Gulf nation remains isolated amid the ongoing crisis in the region.
The two nations have been strong military partners for years, with Qatar hosting the biggest US military base in the Middle East which has nearly 11,000 troops deployed to or assigned to al Udeid Air Base. Washington also operates more than 100 aircraft from the air base.
The US also signed a deal on Wednesday for the sale of F-15 fighter jets to Qatar to help the country bolster its defences.
While the deal and the joint naval drill signify Washington's continued support to Qatar, US President Donald Trump has been strongly criticising the country for allegedly supporting terrorism "at a high level".
Trump's criticism followed Qatar's diplomatic isolation by a Saudi Arabia-led bloc of major Arab nations over its alleged support to terrorism and Iran. Initially, Trump even claimed credit for the Saudi Kingdom's decision on severing ties with Doha, attributing it to his recent Riyadh visit.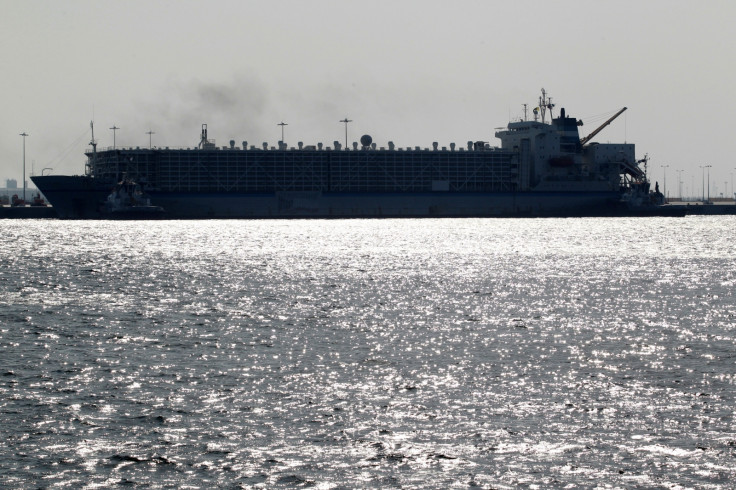 However, his views reportedly differed from those of US Secretary of State Rex Tillerson, who urged the Arab nations to ease the blockade imposed against Doha. The countries that severed ties with Doha include Saudi Arabia, the UAE, Bahrain, Yemen, Libya, and Egypt and the Maldives.
Meanwhile, it was not clear if the decision about the joint naval exercise was taken before the emergence of the Gulf crisis, Reuters wrote.
Qatari navy officers received the crews of the two American vessels following their arrival at Hamad Port south of Doha, the Qatar News Agency reported, citing a statement from the country's defence ministry.
Currently, Kuwait and Turkey are mediating talks between Qatar and the Saudi-led bloc to resolve the crisis.