In yet another sign of US' uncertain stance over Qatar's diplomatic isolation, it has signed a $12bn (£9bn) deal with the Gulf country for the sale of F-15 fighter jets.
The deal was signed on Wednesday (14 June) between Qatari Minister of Defence Khalid Al Attiyah and his US counterpart James Mattis in Washington DC, Qatar News Agency reported.
The agreement is "yet another step in advancing our strategic and cooperative defence relationship with the United States, and we look forward to continuing our joint military efforts with our partners here in the US", Attiyah was quoted by the news agency as saying.
The Qatari minister also said that the country is committed to "jointly working with our friends and allies in the United States" to fight "violent extremism and promote peace and stability in our region and beyond".
The deal comes days after major players of the Arab world - Saudi Arabia, Yemen, UAE, Libya and Bahrain - and Egypt and Maldives cut all diplomatic ties with the country for allegedly backing terrorism in the Middle East.
Iran and Turkey, however, have come out in support of Qatar amid the deepening gulf crisis and were reported to be supplying food and other necessities to the country.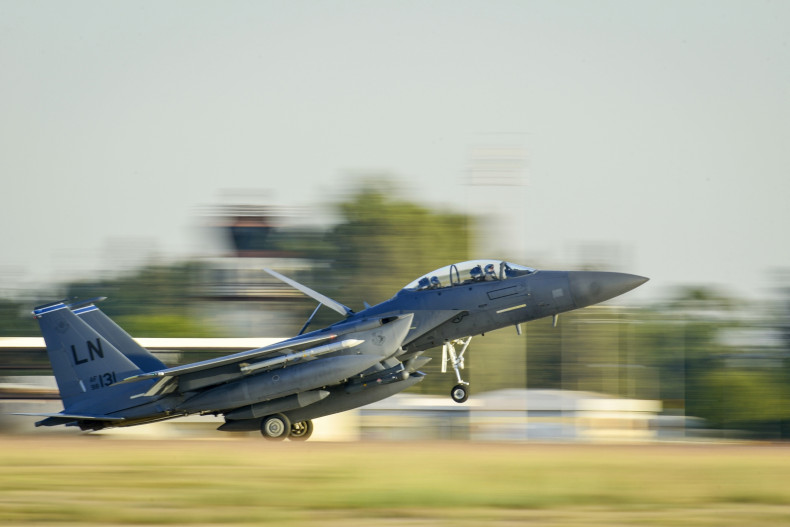 Since the isolation, US President Donald Trump has given mixed messages on the issue. He first claimed credit for the move and linked it to his recent Saudi Arabia visit, but was later reported to be urging Arab nations to exercise caution to prevent escalation of the crisis. Trump then also issued statements strongly criticising the Gulf nation for supporting terrorism "at high level".
However, following the signing of the deal, the US Defence Department said in a statement that the sale of the fighter aircraft "will give Qatar a state-of-the-art capability and increase security cooperation and interoperability between the United States and Qatar".
The Qatar deal follows a $110bn arms deal signed between the US and Saudi Arabia, which was signed during Trump's Saudi visit in May.