Saudi Arabia and its allies have issued a "terror list" containing 59 individuals and 12 groups linked to Qatar, days after their decision to diplomatically isolate Doha. All the organisations named in the list are either Qatar-based or Qatar-funded.
In their first jointly issued statement since the diplomatic crisis, Saudi Arabia, the United Arab Emirates (UAE), Egypt and Bahrain said they were sanctioning the entities because of repeated violations of Qatar's "obligations".
"This is in light of its commitment to fighting terrorism, drying up the sources of the funding of terrorism, combating extremist ideology and the instruments of spreading and publicising it, joint action to end it and fortify societies from it," read the joint statement.
The list includes Muslim Brotherhood's spiritual leader Yousuf al-Qaradawi and Doha-sponsored charities Qatar Charity and Eid Charity.
"[This is] as a result of the continued violation of the authorities in Doha of the commitments and agreements it signed, including the commitment to not support or shelter elements or groups that," the statement added.
Among the Qataris named in the list were politicians, businessmen, and top members of the ruling family. The announcement is meant to increase pressure on Qatar in the ongoing orchestrated diplomatic and economic campaign against the tiny energy-rich emirate.
While responding to the latest clampdown, Sheikh Mohammed bin Abdulrahman Al Thani told AlJazeera: "We are not ready to surrender, and will never be ready to surrender, the independence of our foreign policy."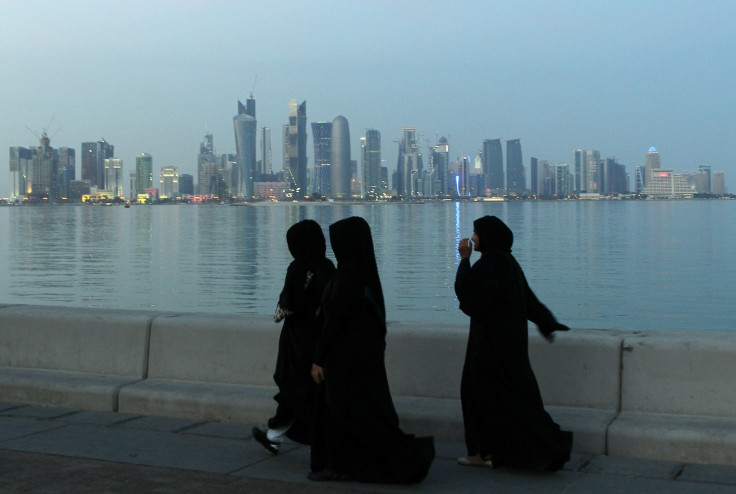 The Qatari regime also released a separate statement which said: "We do not, have not and will not support terrorist groups. We lead the region in attacking the roots of terrorism – by giving young people hope through jobs, replacing weapons with pens by educating hundreds of thousands of Syrian refugees and funding local community programs globally to challenge extremist agendas."
The dramatic action snapping diplomatic and transport ties by the Riyadh-led bloc of Arab nations on Monday (5 June) plunged the fragile Middle East region into chaos. Despite various mediation efforts by countries like Kuwait there is no solution in sight so far.