World No 1 Novak Djokovic and third seed Stan Wawrinka sealed a berth in the final of the 2016 US Open after defeating their opponents in the semi-final on Friday.
The 29-year-old Serbian managed to beat Gael Monfils in the first semi-final, while the Swiss star registered a win over Kei Nishikori. Djokovic defeated the Frenchman in a four-set match although both of them struggled during the course of the game. The defending champion was made to face unusual tactics from Monfils, which he managed to adapt.
The 10th seed Monfils was two sets down, but bounced back in the third set with a hope to make a comeback. However, Djokovic sealed the match by winning the fourth set. The final scoreline was 6-3 6-2 3-6 6-2 in the Serb's favour.
Wawrinka, on the other hand lost the opening set to Nishikori but bounced back to seal the match by winning the next three sets. The scoreline between Wawrinks and the Japanese tennis star was 4-6 7-5 6-4 6-2.
Both Djokovic and Wawrinka struggled on the court due to the humidity in New York. The former received treatment on both his shoulders during the match, while his opponent in the final was finding it hard with the hostile conditions.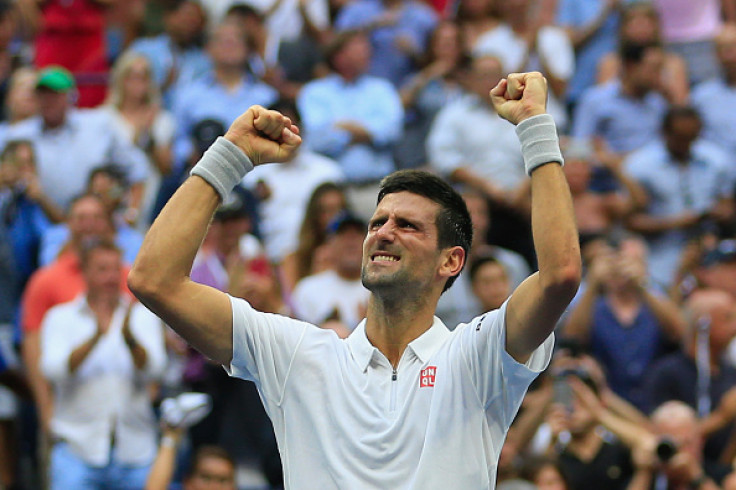 Djokovic has won the US Open three times in the past, while Wawrinka is yet to taste success. The Serbian star has won 12 Grand Slam titles. However, the 31-year-old Swiss player defeated Djokovic in the 2015 French Open and will be hoping to beat him again at Flushing Meadows to clinch his third Grand Slam title.