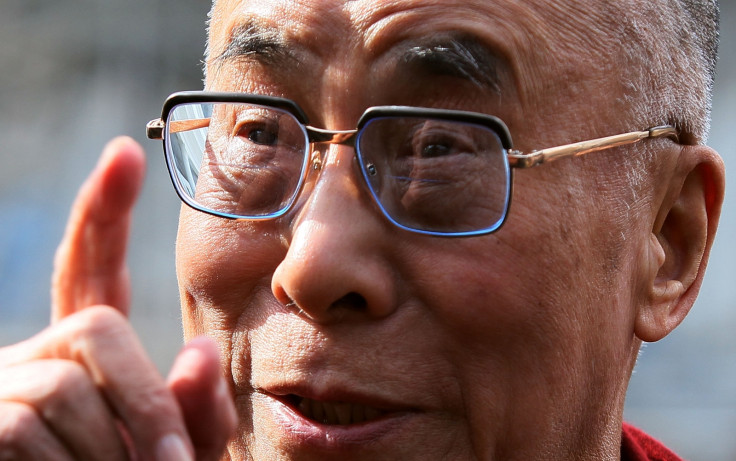 US President Barack Obama is expected to meet the Dalai Lama at the White House today (15 June), in a move that is likely to enrage China. Ahead of the pair's meeting, China's foreign ministry lodged representations with the US, saying that the meeting would send the wrong message to "separatist forces".
Obama and the spiritual leader are scheduled to talk behind closed doors in the Map Room at 10.15am (2.15pm GMT), despite the fact that the president usually speaks with dignitaries in the Oval Office. They met in the same room two years ago in February 2014, but are believed to have had smaller encounters in between.
According to Reuters, China's foreign ministry spokesperson, Lu Kang, said: "We demand the US government earnestly stands by its promises, conscientiously handles the relevant issue in accordance with the one China principle and not give any space to any individual or behaviour which tries to create two Chinas, one China, one Taiwan, or to split China."
One day after the Dalai Lama confirmed he would be meeting the US president, Taiwan announced that its new president, Tsai Ing-wen, would transit through the US next week. China has reminded the US that it has previously opposed Taiwan's independence and has recognised that it is a part of China.
However, when Obama met the Dalai Lama in 2014, the US president had pledged "strong support" for Tibetans' human rights. The Dalai Lama has long since been viewed by China as a separatist, accusing him of wanting independence for Tibet. However, the Dalai Lama has insisted he wants Tibetan autonomy rather than independence.
When asked how Beijing would respond to a meeting between the Dalai Lama and Obama, the spiritual leader said: "I don't know – you should ask them. I think in Peking, we cannot as of now... generalise. In Peking there are different views. Some people there have a more realistic view. Some are more hardline, which is more narrow-minded."
China has been accused of repressing the Buddhist religion and culture, as well as preventing them from gaining from the economic development. The Dalai Lama has lived in exile in India since 1959 after a failed uprising in Tibet.