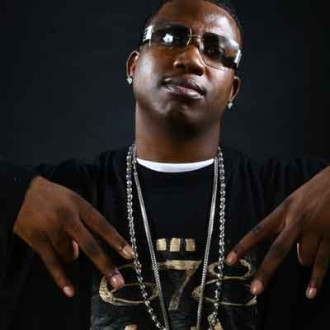 US rapper Gucci Mane is facing a lengthy stint in jail after pleading guilty to federal firearms charges.
The Trap house singer, whose real name is Radric Davis, was arrested in September and charged with disorderly conduct and illegal possession of a firearm after he exhibited erratic behaviour on two separate occasions and threatened police.
"On September 12, 2013, Davis, who was a felon at the time, was found in possession of a firearm," prosecutors said.
"Then, just two days later, on September 14th, he again possessed a firearm different from the earlier gun. On both occasions, Davis displayed the loaded firearm, acted erratically, and made threats to individuals, including police and his attorney," the statement added.
He was originally facing up to 20 years in federal prison as well as a fine of up to $500,000 (£298,000) but after working out a plea bargain with prosecutors his time behind bars was dropped significantly.
Under the terms of the agreement he is expected to serve 39 months.
His latest run-in with the law comes just days after Gucci, who famously tattooed an ice-cream cone on the side of his face, was reportedly dropped from his record label, Atlantic Records.
According to his lawyer, Drew Findling, the embattled hip-hop star is in a better place mentally and physically despite his legal woes.
"The most important thing that took place today is that he accepted responsibility and is ready to move on," Findling said. "He's positive about his music, but most importantly, he's really just ready to take control of his life."
Gucci Mane is scheduled to be sentenced on 28 July.