The US stands ready to confront China over its aggressive control in the South China Sea, the head of the US Pacific fleet warned. He said that the US fought its first war to ensure freedom of navigation and will continue to do so in future.
"We will not allow a shared domain to be closed down unilaterally no matter how many bases are built on artificial features in the South China Sea," Admiral Harry Harris said in Sydney on Wednesday, 14 December. He was referring to the number of runways, ports, aircraft hangars and communications equipment Beijing has allegedly constructed in the disputed waters.
Harris said that Washington will cooperate with Beijing whenever possible, "but we will be ready to confront when we must". He added that ensuring freedom of navigation was "an enduring principle" for the US and "one of the reasons our forces stand ready to fight tonight", Reuters reported.
Despite The Hague-based international arbitrary court ruling in July that China's territorial claims were illegal, the Beijing administration continued to restrict access to the waters to other claimants like the Philippines, Vietnam, Taiwan, Malaysia and Brunei.
On conducting freedom of navigation exercises in the region, Harris said other countries should also join in the drill. Australia has reportedly not taken part in any such exercise yet.
These exercises were aimed at upholding the right to freedom of navigation for the benefit of all countries in the region, including China, he said. It was up to individual nations to participate or refrain from doing so, Sky News Australia reported.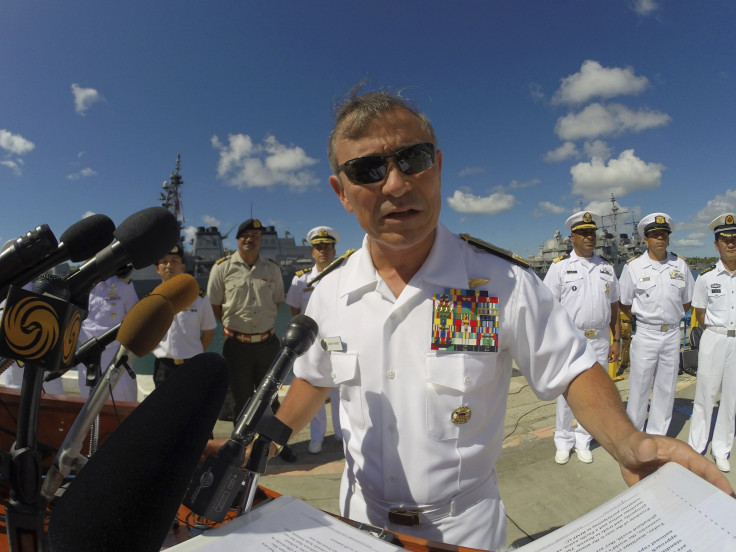 "As China's navy grows bigger and has a more global reach, they're going to appreciate the freedom of navigation concept in other countries and other regions in the world," Harris reportedly said. An "increasingly assertive China" and "revanchist Russia" had a choice to either contribute to the rules-based international order or disregard it and disrupt international peace, he added.