Chinese academics believe intervention from the US in the South China Sea dispute would continue even under Donald Trump's tenure. In a report released on Friday, 25 November, they said that the US president-elect will continue to pursue "regional hegemony" in the territorial dispute, mainly involving China, the Philippines, Vietnam and Taiwan.
The report titled "Report on the Military of the United States of America in the Asia-Pacific Region" by the National Institute for South China Sea Studies claimed that US military vessels and aircraft conducted over 700 patrols in the South China Sea region during 2015. The report also stated that the crux of US military strategy was to have "absolute control" over the disputed waters.
Although Trump has not yet made his stand clear on the issue, the authors of the report claimed that the US suspects China wants to deny access to the South China Sea. "From the US perspective, China's large-scale construction activities in the South China Sea confirmed US suspicion that China intended to implement an anti-access/area-denial strategy," the report stated.
There would be "more continuity than change" in Trump's military policy in the Asia-Pacific, Zhu Feng, director of the South China Sea Center at Nanjing University, reportedly said during the launch of the report. He added that Trump may not use the term "rebalancing" the region, but he would likely retain most of the existing policies once he assumes offices.
Wu Shicun, head of the National Institute for South China Sea Studies, echoed the same views. "There will be no overturning change to US policy in the South China Sea," Reuters quoted him as saying.
He added that US will remain committed to its allies as well as continue its stance on protecting freedom of navigation in the South China Sea.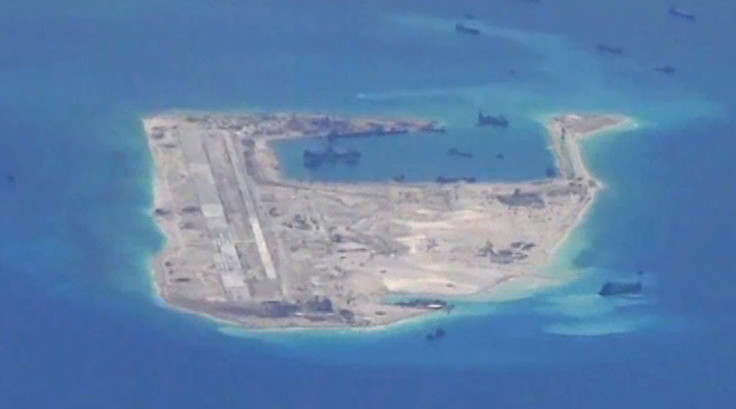 The academics also believe that the incoming Trump administration is highly likely to increase US military spending in the Asia-Pacific. They warned that more military presence in the region could aggravate tensions between China and the US and worsen the situation.
"China could possibly set up an Air Defense Identification Zone in the South China Sea if the U.S. continues to intensify patrols and low-altitude spying in the region," Bloomberg News quoted Wu as telling reporters in Beijing.