US revokes economic sanctions against Myanmar
President Obama's move followed a meeting with Myanmar's de facto leader Aung San Suu Kyi in Washington in September.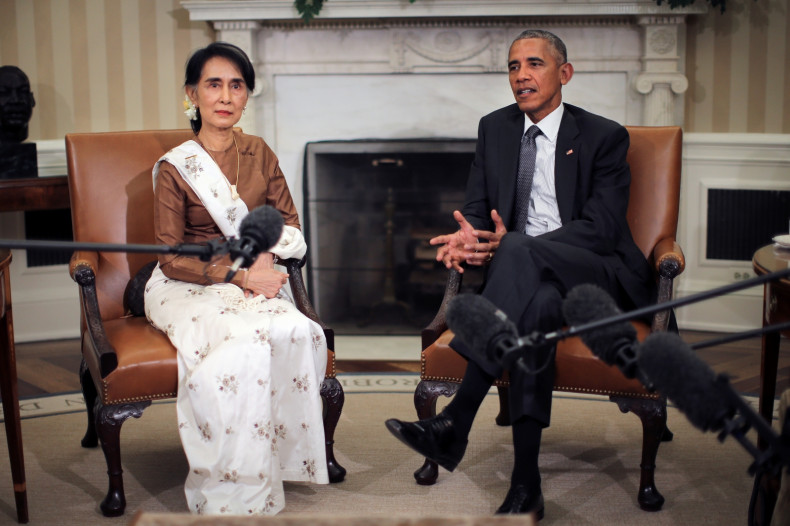 US President Barack Obama on Friday (7 October) ordered the lifting of economic sanctions on Myanmar and revoking the ban on trade benefits to the Southeast Asian nation.
President Obama said in his official letter that "the situation that gave rise to the declaration of a national emergency in Executive Order 13047 of May 20, 1997 has been significantly altered by Burma's substantial advances to promote democracy, including historic elections in November 2015 that resulted in the former opposition party, the National League for Democracy, winning a majority of seats in the national parliament and the formation of a democratically elected, civilian-led government".
He also showed his intention towards supporting Myanmar: "While Burma faces significant challenges, including the consolidation of its democracy, the United States can, and intends to, use other means to support the government and people of Burma in their efforts to address these challenges."
The development comes after Obama met with Myanmar's de facto leader Aung San Suu Kyi in Washington in September. At the meeting, Suu Kyi had urged the US president to lift the economic sanctions, which had damaged the economy. She had also requested Americans to come to her country to do business.
The US has imposed sanctions on Myanmar for nearly 20 years; the country's access to trade benefits for poorer nations was suspended over human rights abuses. But in 2012, the US slowly began to lift some of the restrictions and subsequently the pace accelerated in recent years.
Myanmar was run by a military junta from 1962 to 2011. The country emerged from six decades of military rule in November 2015 after Suu Kyi, a Nobel peace laureate, won the election and formed a democratically elected government.