Myanmar abolishes stringent emergency law used to stifle dissent
The Emergency Provisions Act was introduced under junta rule after the country won freedom from Britain in 1950.
Myanmar has abolished a law that was used by the former junta government to stifle dissent and crush political opponents in the country.
A joint session of parliament approved a bill to scrap the 66-year-old Emergency Provisions Act that was introduced after the Asian nation won independence from Britain.
The law had laid out a jail term of up to seven years for anyone engaged in any activity that was considered an offence against the state. It included spreading false news or committing treason ranging from sabotage of the railways to damaging telephone lines.
The repressive act also gave authorities sweeping powers to detain people without charge and allowed courts to convict anyone even if the case lacked sufficient evidence.
The National League for Democracy (NLD) led by Nobel Laureate Aung San Suu Kyi had been trying to get rid of the law since the party came to power in March.
Previous attempts to repeal or amend the act were strongly opposed by opposition MPs from the military. They have long argued that the law was necessary in the interest of maintaining national security. The military still mandatorily holds a quarter of the seats in parliament.
The earlier stringent law was passed under the junta-drafted constitution. The repealed law will come into force within two weeks as both houses of the Myanmar parliament have given their approval.
"This law was used by the socialist dictatorship to arrest anyone who went against them," Tun Tun Hein, chairman of the parliament's bill committee told Reuters. "Now we have abolished it because we have a people's government."
He added that "disrupt(ing) the morality or the behaviour of a group of people or the general public" was one of the more notorious parts of the law.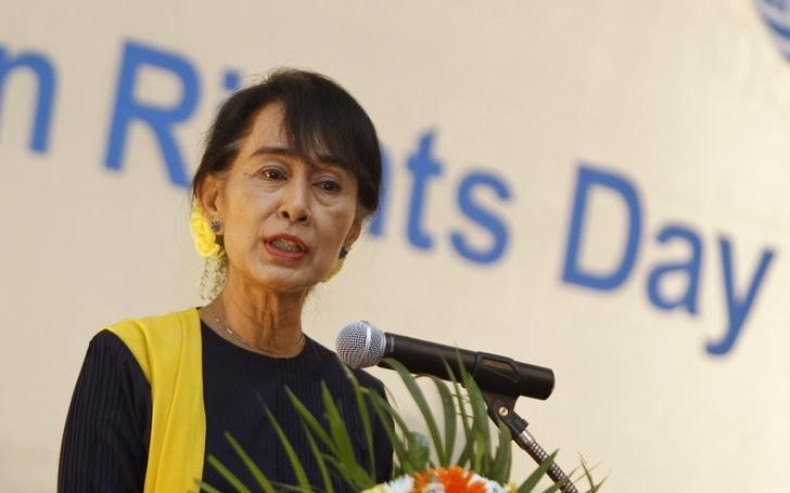 The act was also reportedly used against journalists who were critical of the junta government.
Thein Than Oo, a lawyer and a former political prisoner, said he was locked up twice under the law which he called as "harsh and unjust".
"In fact, this kind of law shouldn't exist in a civilised society anywhere," he told Reuters.