The US Senate has passed a bill approving a $10m (£6.1m, €7.8m) reward for information on the killers of James Foley and Steven Sotloff, the American journalists executed by Isis in Iraq.
The US Senate unanimously passed legislation offering the money to anyone supplying information leading to the capture of those who participated in the beheading of two American journalists.
The executions brought international condemnation, and US senators have come out in unanimous support for the reward placed on the killers.
"One way we can honour the memories of James Foley and Steven Sotloff is to bring their evil murderers to justice, which this measure will help do," Senator Marco Rubio said Friday.
Rubio emphasized it was vital to reinforce the message "that the United States will work tirelessly to ensure that the deaths of these beloved journalists do not go unpunished".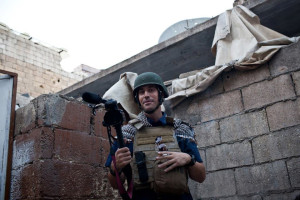 The next stop for the legislation is the House of Representatives before it heads to President Obama's desk for his signature, which is unlikely to happen until after November's mid-term elections.
Families told 'do not pay ransoms'
While the two journalists were alive the US government refused to pay a ransom for their release, and warned their parents of possible federal charges if they paid a ransom to their jihadist captors.
"We were told that several times and we took it as a threat and it was appalling," Foley's mother Diane said in an interview with ABC News. The Sotloffs "heard the same thing the Foleys did" their spokesman said in a statement.
The White House believes that paying ransoms to the militant group would place more Americans in danger, White House press secretary Josh Earnest said at a press briefing.
"We have found that terrorist organizations use hostage taking and ransoms as a critical source of financing for their organizations and that paying ransoms only puts other Americans in a position where they're at even greater risk."
Announcing a military campaign last week to destroy the Islamic State, US president Barack Obama called the murders of Foley and Sotloff "acts of barbarism".