One-time US vice presidential candidate Sarah Palin and daughter Bristol are unloading an Alaskan-sized dose of vitriol on star and creator of TV series Girls, , calling her a pervert and a paedophile.
It was a strange twist on the pair's attempt to defend the conservative Christian Duggar family of 19 Kids and Counting reality fame against outrage over child molestation accusations against oldest son Josh.
The Duggars have admitted Josh, now 27, molested four of his sisters and a babysitter beginning when he was 14, expressed regret for it and helped Josh get help. They first tried in vain to deal with the problem within the family, they told Fox News, but eventually reported him to police — but only after the statute of limitations had expired.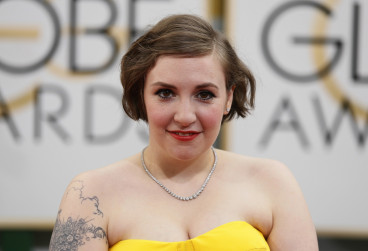 While not defending Josh's actions, Conservatives have been coming out of the woodwork to defend the family. The Palins complain that liberals get a free pass by the "radical liberals" in the media for the same behaviour religious conservatives get pounded on. So they decided to go after Dunham.
Palins in a Facebook rant
Sarah Palin raged on her Facebook page: "Hey Lena, why not laugh off everyone's sexual 'experiments' as you haughtily enjoy rewards for your own perversion? You paedophile, you." Bristol started the rant on her blog, noting: "I can't believe how crazy the media is going over the Duggar family compared to the big fat yawn they gave Lena Dunham when she wrote in her book that she sexually experimented with her sister."
Both women were referring to Dunham's memoir when she wrote about being seven-years-old and trying to see her much younger sister's genitals and bribing her with candy for kisses — "anything a sexual predator might do to woo a small suburban girl I was trying," she wrote. Dunham later apologised for joking about sexual predation.
Dunham hasn't yet responded to the double Palin attack.