Josh Duggar reportedly molested own sisters: Was Jana a victim of the 19 Kids And Counting star?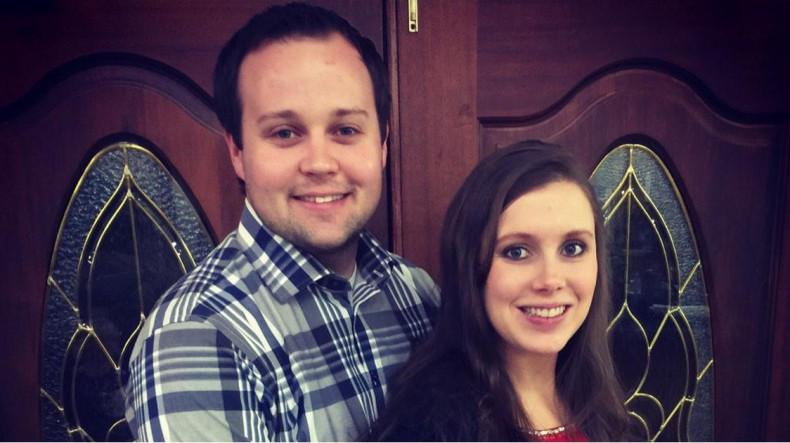 The Duggar family is under severe public scrutiny after reports of sexual abuse against Josh Duggar surfaced on the internet.
Jana is the oldest of the 19 Kids And Counting daughters and fans of the 25-year-old reality star speculate that she might be one of the victims of the eldest son of the Duggar family.
Web Pro News suspects that the four oldest daughters, Jana, Jill Dillard, Jessa Seewald, and Jinger may have been victims of their eldest brother.
The evangelical Christian family has been criticised for being hypocritical as they failed to file a police report after they found out that their son had allegedly molested five underage girls, including some of his sisters, when he was around 14 years old.
According to a report by Raw Story, the Arkansas police have confirmed that the reality star had fondled the breasts and touched the vaginas of multiple young girls, sometime during their sleep, in around 2002.
The sexual abuse was reported to the police only in December 2006 when someone called a hotline and disclosed that Josh had molested several minor girls three and a half years before, a blog post in Patheos reports.
Meanwhile, the parents, Jim Bob and Michelle Duggar have come under sharp criticism as they kept quiet about the entire issue for years until the matter was registered with the Arkansas police.
TLC, meanwhile, has cancelled the airing of the family reality show in the wake of the sexual molestation controversy and said that the network has pulled off the show from its schedule.
"Effective immediately, TLC has pulled all episodes of 19 Kids and Counting currently from the air," the network said in a statement.
"We are deeply saddened and troubled by this heartbreaking situation, and our thoughts and prayers are with the family and victims at this difficult time."
Here is the timeline of the entire sexual assault committed by Josh via Crushable.
March 2002: A female minor told Jim Bob that Josh, who had just turned 14, touched her breasts and genitals while she slept, on multiple occasions.
July 2002: Josh admitted to fondling a girl's breasts while she slept. Jim Bob told police the family "disciplined" Josh but didn't tell authorities.
March 2003: There was, according to Jim Bob, "another incident." Josh was apparently accused by several minors of touching their breasts and genitals while both asleep and awake.
March 2003: Jim Bob told the elders of their church what was going on. No one told the police.
March 17, 2003 – July 17, 2003: Josh was sent to a "program [that] consisted of hard physical work and counseling." Michelle later said he was actually sent to a family friend in the remodeling business, and there was no counseling involved.
2003: Jim Bob and some of the church elders took Josh to Arkansas State Trooper Jim Hutchens, whom Jim Bob knew personally. Hutchens gave Josh a "very stern talk" but didn't take official action. He's currently serving a 56-year prison sentence for child pornography.
2006: A letter, written by a family friend detailing what he knew of the acts during the time Josh was accused, was discovered in a book loaned to someone else. The Duggars wouldn't say who wrote or found it.
2006: An email, written by an unidentified 61-year-old woman, was sent to Oprah Winfrey's show when the Duggars were set to appear, warning them about the accusations. Harpo Studios faxed the email to the Department of Human Services, leading to a police investigation.
The Duggar family, meanwhile, have released a statement on their official Facebook account that their son had "made some very bad mistakes" and the victims had "forgiven" him.
They also said that several church members were "aware of the situation and had been supportive of the family."
The 27-year-old Duggar son, however, said that he is "extremely sorry for his inexcusable mistakes" and has resigned from his position with the anti-LGBT Family Research Council.