A US soldier has died of wounds sustained in an explosion on the outskirts of the embattled northern Iraqi city of Mosul, which Isis militants still partly control.
A statement from Operation Inherent Resolve, the American arm of operations targeting the extremists, confirmed the death, on Saturday (29 April).
American troops, although not officially directly fighting Isis, are assisting the Iraqi Army, and affiliated militias, on the ground with the US leading airstrikes above the city. It is thought that US Special Forces are operating on the ground.
A spokesperson for US Central Command said: "A US service member died from wounds sustained in an explosive device blast outside of Mosul, Iraq, on Saturday."
No further information was immediately released about the incident, which happened on the edge of the city which Iraqi forces began retaking in October last year.
The terrorists have used improvised explosive devices (IEDs) and suicide trucks to halt the advances of the Iraqi army, Kurdish forces and the mainly Shia militia encroaching on the city from all angles.
It is estimated that Isis now hold around 35% of the west of the city after losing the entire east of Mosul. A victory for the Iraqi army would symbolise the destruction of the group which took the city in a lightening advance in the summer of 2014.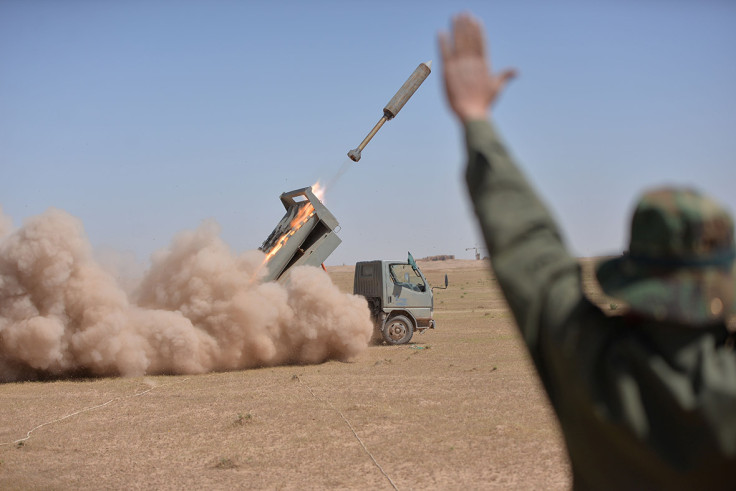 But the Iraq advance has been slow in Mosul's Old City, with Isis snipers pinning down whole units in the tight roads and alleyways.
The terrorist group have also targeted civilians with brutal killings for those attempting to flee the city. It is estimated that at least 300,000 civilians have fled since October.
In a particularly shocking incident, Isis forces reportedly murdered at least 15 civilians after they posed as liberating government forces to trick them.
Many of the Isis top brass, including leader Abu Bakr al-Baghdadi, are believed to have also fled the city to rural areas to form a desert-based guerrilla insurgency.
In October last year, another US soldier was killed by an improvised device near the city whilst assisting Kurdish Peshmerga forces.
On Wednesday two members of US special forces were also killed in Afghanistan during a possible friendly fire incident during a night raid on an Isis-Khorasan compound.
The men, both US Army Rangers, were named as Sgt Joshua Rodgers, 22, and Sgt Cameron Thomas, 23. A third soldier was wounded.