US and South Korean forces kicked off their joint military exercise on Wednesday, 1 March amid the persisting tensions on the Korean peninsula. The large-scale drills are usually conducted in order step up the combat readiness of the troops but are repeatedly derided by Pyongyang as rehearsal for an actual full-scale attack.
The Foal Eagle event comprises field training involving aerial, naval and ground troops and will be wrapped up only by the end of April. Both South Korea and the US have not provided more details about the exercises.
Seoul said Key Resolve, a sophisticated computer-simulated exercise which is usually two-week long, would commence on 13 March alongside Foal Eagle.
There are reports that Washington would deploy strategic assets such as nuclear-capable B-1B and B-52 bombers, F-35s and the USS Carl Vinson aircraft carrier as part of the drill. This is in response to North Korea's repeated provocations over the last few months, including the launch of a ballistic missile on 12 February defying UN regulations.
The exercise in 2016 involved about 17,000 US troops and close to 300,000 South Korean personnel.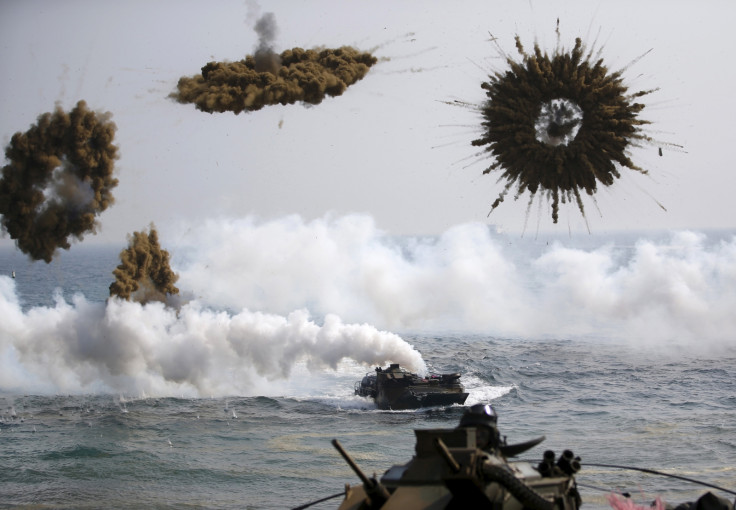 Shortly ahead of the start of the exercise, South Korea's interim president and Prime Minister Hwang Kyo-ahn warned the North against any provocation. He said: "We will strongly punish any provocations and threats from North Korea based on the solid Seoul-Washington alliance. We will make North Korea change its erroneous cognition by slapping stronger sanctions and pressure on it, including the United Nations Security Council resolution."