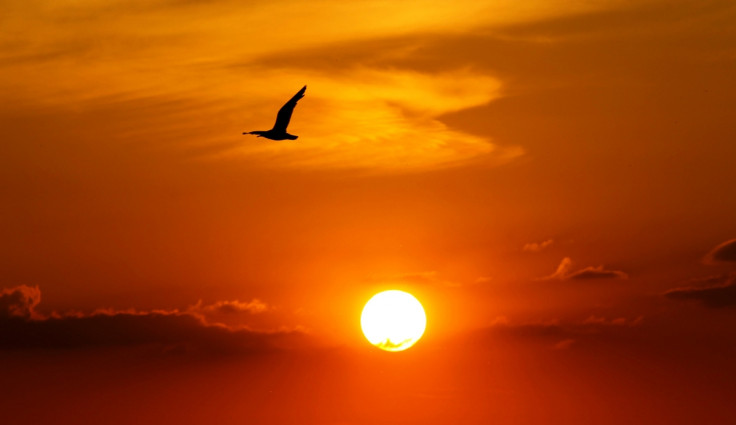 Officials in the US Southwest are preparing for the climax of a scorching heatwave, with temperatures as high as 120 degrees F (48.9C) that could spell the hottest stretch of weather in US history.
Excessive heat warnings have been issued for parts of Arizona, California, New Mexico and Nevada over the next few days. Phoenix, Arizona, has already hit 118 degrees (47.8C), breaking a 50-year-old record. But there's still more to come, according to reports on Monday (20 July).
"The interior areas will remain dangerously hot," said a statement from the National Weather Service. The heat will remain constant in the West and expand into the middle of the country by midweek, said Reynolds Wolf, a meteorologist for The Weather Channel.
It's expected to affect some 65 million people across the South and Southwest, with Wolf saying: "It's like you take a salt shaker of madness and sprinkle it over the western half of the country."
The soaring mercury has already claimed at least four lives in Arizona. Friends of a female mountain biker, 28, alerted authorities after she became unresponsive and stopped breathing apparently due to the heat during an outing near Phoenix. She was rushed to a local hospital, where she died.
A 25-year-old Phoenix man died of heat exposure the previous day while hiking in the area. Two other hikers died later on Sunday 19 June in Arizona, while another is reportedly ill from the heat and a fourth was missing.
The raw, blistering heat fuelled at least five explosive fires - raging across New Mexico, Arizona and California - involving some 60,000 acres and 20,000 firefighters, reports NBC.
More than 2,000 firefighters in Southern California were battling to save 140 homes near Santa Barbara. Highway 101 could be shut for a second time this week because of the blaze. New Mexico, southern Nevada, Southern California and other parts of Arizona are expected to see temperatures as high as 20% above average.
Officials are preparing heat shelters for those without air conditioning, and are warning residents to be on the lookout for signs of severe and potentially deadly heat exhaustion: excessive thirst, hot and red skin, cramping, exhaustion and a lack of sweat.