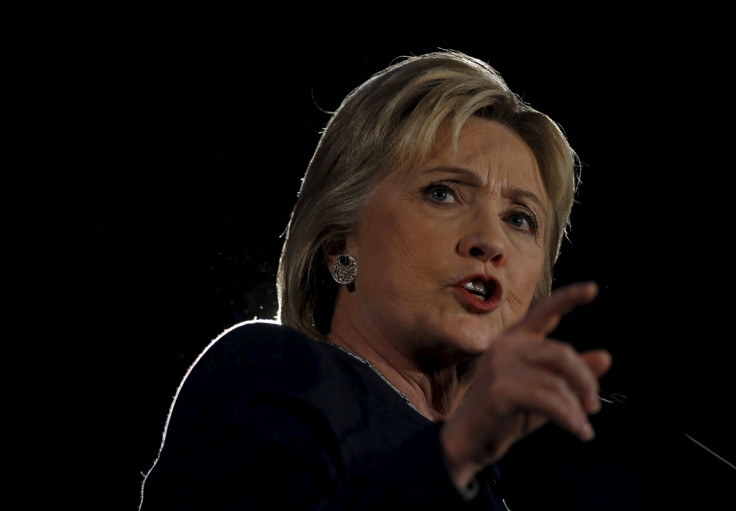 The US State Department has released a new batch of Hillary Clinton's emails from her time as Secretary of State. The latest batch includes 84 additional classified documents from her private server that were retroactively classified after she left office.
According to NPR, the 13 February release includes 1,012 new pages and 551 additional documents, raising the number of released pages to 45,830. Nearly 1,700 emails from the Democratic presidential candidate's server have been retroactively classified since she ended her term as secretary of state.
The State Department has fallen behind the original end of January deadline for the court-ordered release. NPR noted that due to the delay, additional Clinton emails will be released throughout February, culminating in a final batch on 29 February. The final batch will be released just a day before Super Tuesday, where 15 states will hold their presidential primaries or caucuses.
In January, the State Department said it would not release seven email chains containing 22 documents because they had been reclassified as top secret.
"We can confirm that later today, as part of our monthly FOIA productions of former Secretary Clinton's emails, the State Department will be denying in full seven email chains, found in 22 documents representing 37 pages," said State Department spokesman John Kirby. "The documents are being upgraded at the request of the intelligence community, because they contain a category of top secret information. These documents were not marked classified at the time they were sent."
Many of the newly released emails involve typical office activity, including the secretary's day-to-day schedules, memos, notes to staff and travel arrangements. Several emails were from top aides Sidney Blumenthal and Huma Abedin. Republicans have repeatedly called Clinton out for her communication with Blumenthal, who did not have an official role in the State Department.
In a November 2012 email to Clinton, Blumenthal discussed his theory that the scandal surrounding now-retired General David Petraeus was being exploited by Republicans to help Mitt Romney's chances during the 2012 presidential election.
"My operative theory on Petraeus scandal is that it became an October Surprise that failed," Blumenthal wrote. "Forcing the scandal public and his resignation would have been the trifecta—leaks, Benghazi, then Petraeus—allowing Romney to argue that Obama had created a national security collapse. It would have overtaken in the end of the campaign."
In an earlier email in May 2011, Blumenthal even goes as far as to suggest the administration show members of Congress photos of Osama bin Laden's body. "Having the members file through will provide testimony to the President's feat," he said. "They will not be only be acknowledging but also enhancing his power."
Clinton's rivals in the GOP have repeatedly jumped on the email controversy to denounce her candidacy. However, fellow Democratic presidential candidate Bernie Sanders has made it clear he will not attack her about the scandal.