US strike killed at least 100 Russian mercenaries during Syria attack
Russia has denied being involved in the attack, and the US has accepted that claim.
At least 100 Russian mercenaries were killed by American-backed military forces during an attack on a US-held base in Syria, according to reports.
More than 200 mercenaries, mostly Russians fighting for Syrian President Bashar al-Assad, died during a failed attack on a base held by US and Kurdish forces in the oil-rich Deir Ezzor region.
A US official told Bloomberg News that at least 100 soldiers had died and another 200 to 300 had been injured. The official was unable to say how many of the dead and wounded were Russian.
According to Bloomberg, the attack may have been a rogue operation, which highlights the complexity of the conflict that involves Islamic extremists, Kurds, as well as Iran, Turkey and Israel.
Russia's military said it was not involved in the attack and the claim was accepted by the US.
Dmitry Peskov, Russian President Vladimir Putin's spokesman, did not comment on the reports of Russian deaths, saying the Kremlin only tracks data on Russia's armed forces. Putin and US President Donald Trump spoke over the phone Monday (12 February) but did not discuss military action in Syria.
Russian has supported Assad during the seven-year civil war and began providing military support to his regime in 2015.
Pro-Assad fighters approached the US-held base in a "battalion-sized formation supported by artillery, tanks, multiple-launch rocket systems and mortars" on 7 February, Col Thomas F Veale, a spokesman for the US military, said in a statement.
The US, with its advisers stationed at the base alongside Syrian Democratic Forces troops, responded with a combination of aircraft and artillery fire.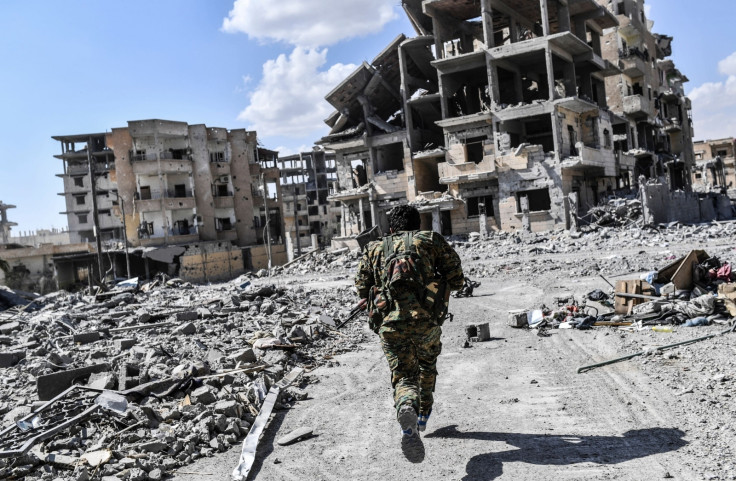 "Coalition officials were in regular communication with the Russian counterparts before, during and after the thwarted, unprovoked attack," Veale said. The coalition did not suffer any fatalities and "enemy vehicles and personnel who turned around and headed back west were not targeted".
It is unclear who was paying the Russian mercenary group, with reports in Russia signaling that Wagner—the Russian equivalent to the US' Blackwater—was hired by Assad or his allies.