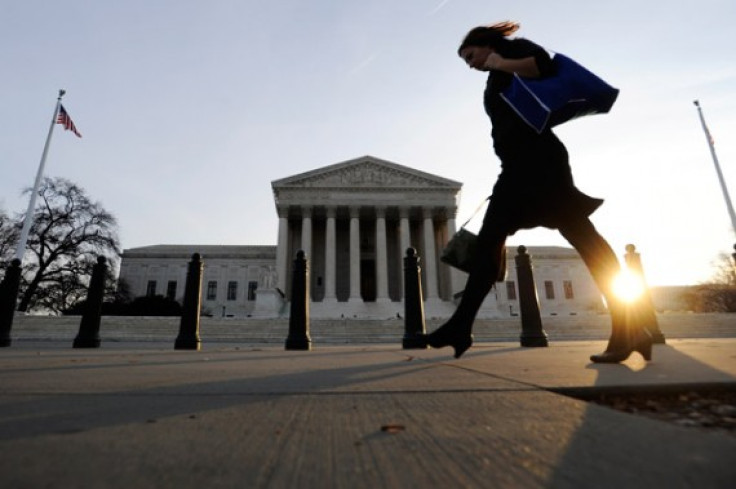 The US Supreme Court has overturned a decision in favour of a black man in Georgia, who was sentenced to death by an all-white jury. The court ruled that prosecutors had intentionally kept black Americans off the jury list.
Timothy Tyrone Foster, was tried as an 18-year-old and convicted for killing Queen Madge White, 70, in Rome, Georgia, three decades ago. However, the eight justices of the nation's highest court on Monday (23 May) voted 7-1 in favour of Foster and overruled the death sentence.
Chief Justice, John Roberts, in his report said that the prosecutors went against the court's 1986 verdict in Baston v Kentucky that condemns racial discrimination in the jury selection process. "The focus on race in the prosecution's file plainly demonstrates a concerted effort to keep black prospective jurors off the jury," Roberts said, according to The Independent.
He added that the prosecutors' reasons for keeping off two black people from the jury panel were contradicted by their approval of white jurors with the same characteristics. "Such evidence is compelling," Roberts wrote, adding: "But that is not all. There are also the shifting explanations, the misrepresentations of the record, and the persistent focus on race in the prosecution's file."
According to the jury selection notes by the prosecutors, which Foster's defence got through an open records request, prospective black jurors were circled as 'black' on questionnaires during the selection process. They were marked as "B#1, B#2, and B#3", while remaining were distinct as "definite No's" on the top of the list, highlighting a clear case of discrimination.
However, Justice Clarence Thomas – the court's only black justice – said: "Foster's new evidence does not justify this court's reassessment of who was telling the truth nearly three decades removed from voir dire."