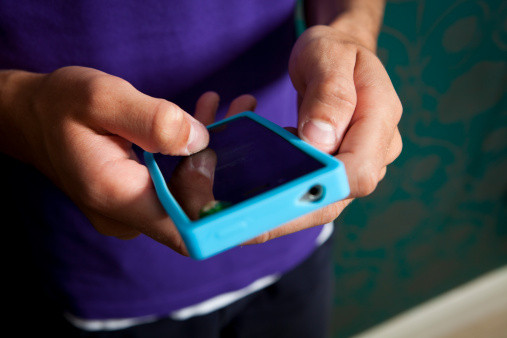 A teenage boy has been prosecuted for possessing naked pictures of himself on his mobile phone. Cormega Copening from North Carolina was 16 when authorities discovered the images and he had to strike a plea deal to avoid a potential jail term and being registered as a sex offender.
The case has been widely condemned by experts and the now 17-year-old quarterback was suspended from his football team and named in the media. The young man, from Fayetteville, North Carolina was prosecuted under child pornography laws for sexually exploiting a minor. Himself. He was charged with four counts of making and possessing images of himself and one count of possessing an image of his 16-year-old girlfriend, Brianna Denson.
Denson was also prosecuted on charges of having naked images of herself on her phone and she too took a plea deal. Technically speaking, the pictures were illegal, although sex between the pair would not have been under North Carolina law, where the age of consent is 16.
The pictures were discovered at school on Copening's phone while authorities were looking into the wider issue of sexual images allegedly being shared without permission. Copening had not shared the images of himself or his girlfriend and was not involved in the investigation.
Speaking to the Guardian, University of Wisconsin criminal justice professor, Justin Patchin said: "Kids should not be charged for that, and you don't want kids to be sending such pictures to their significant others, but I don't think it should be a criminal offence where there is no victim."
Felony charges were dropped against Copening and Denson after taking the plea deal and the pair were ordered to pay court costs, attend a class on good decision making and were handed 30 hours' community service. They are also banned from owning a mobile phone for a year. If they comply, their records will be wiped.