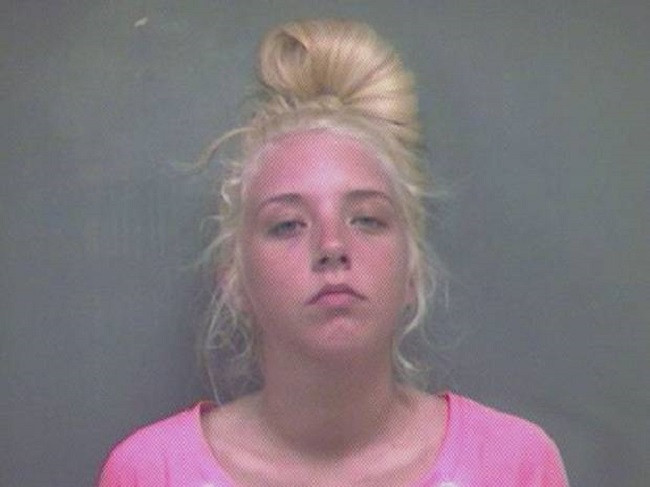 A US teenager was found hiding a loaded handgun in her vagina when she was arrested for driving with a suspended licence.
Dallas Archer, 19, from Kingsport, Tennessee, was arrested on 21 April at around 3.15pm and taken to Kingsport jail when officers discovered a 22-calibre mini-revolver hidden inside her.
A police check revealed the four-inch weapon, valued at $250, was stolen from a car in 2013.
The gun owner, John Souther, 70, told The Smoking Gun website he would like the 'little fellow returned' but added the weapon would require 'a bath in bleach'.
Archer was charged with possession of stolen property, illegal possession of a firearm and introducing contraband to the jail.
She has been released on bail.