Blow for Brexit hopes as US trade chief refuses to discuss new deal with UK
Froman's announcement follows the UK international trade secretary, Liam Fox's visit to the US.
Michael Froman said on Monday (25 July) that it's too early for the US to start talks over bilateral trade and investment deals with the UK. The US Trade Representative (USTR) added that negotiations could start once there was more clarity over the UK's new trade relationship with the European Union (EU).
While the UK decided to leave the bloc on 23 June, it is yet to start separation negotiations with the EU. There is hence a lot of uncertainty over the future trade relationships such as free movement of goods, immigration rules and EU tariffs between an independent Britain and the EU. The bloc will now be reduced to 27 countries.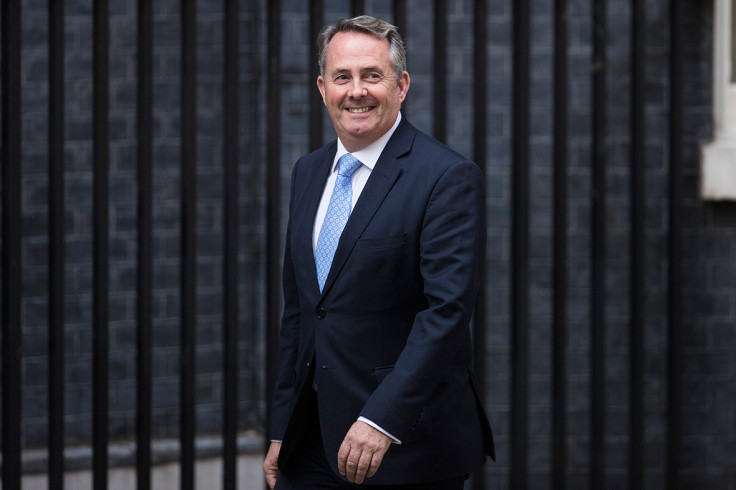 While UK Chancellor Philip Hammond at the recently held G20 summit said that this uncertainty could be cleared later this year. Froman's announcement follows the UK international trade secretary, Liam Fox's visit to the US. Fox had begun a three-day visit to assure US officials and business leaders that Britain would not slowdown both economically and strategically in both the US and Europe, despite the Brexit vote. The intention of his visit is also to reassure Americans that the UK seeks to preserve its close economic ties with the US, even after it has left the EU.
The USTR office issued a statement which said that Froman told Liam in a meeting in Washington, "that the United States will be prepared to engage in conversations with the United Kingdom about how to develop our trade and investment relationship in the best way at the appropriate time."
"As a practical matter, it is not possible to meaningfully advance separate trade and investment negotiations with the United Kingdom until some of the basic issues around the future EU-UK relationship have been worked out," the USTR office added, according to Reuters.
Separately Fox had argued that the Brexit vote would help the UK establish better ties with the US and other countries. "The first thing is to dispel the idea that Britain leaving the European Union was somehow an anti-free market decision. In fact it was the reverse: In my view, it was about Britain becoming a much more outward-looking country," he told the The Wall Street Journal.
The US currently accounts for the UK's single biggest export market. Official data reveals that in 2015, the UK's exports to the US stood at £100bn (€119.25bn; $131.06bn), which is about 20%, of the UK's total exports.
© Copyright IBTimes 2023. All rights reserved.