Putting an end to speculations that he would be the secretary of state if Democratic presidential candidate Hillary Clinton wins the election, US Vice President Joe Biden has said that he does not want to remain in the administration. His statement came a day after some media reports claimed that he was being considered for the role in a possible Clinton administration.
"I'll do anything I can if Hillary's elected to help her, but I don't want to remain in the administration," Biden told CNN affiliate KBJR on Friday, 28 October. He added that he has "a lot of things to do" than getting involved in the administration.
The Clinton campaign was considering Biden's name for the role of the US secretary of state but his was one among the many other potential candidates, sources connected to the campaign told the news group. Biden has also said that Clinton has not made any formal offer about any potential role to him yet.
The Clinton campaign has, meanwhile, denied commenting on the speculation, which was first reported by Politico on Thursday (27 October).
Sources close to Biden told the news group that although Biden campaigned for Clinton, but he has been denying taking up any role in her administration if she becomes the president. Biden is reportedly keen on taking up a new venture unrelated to politics.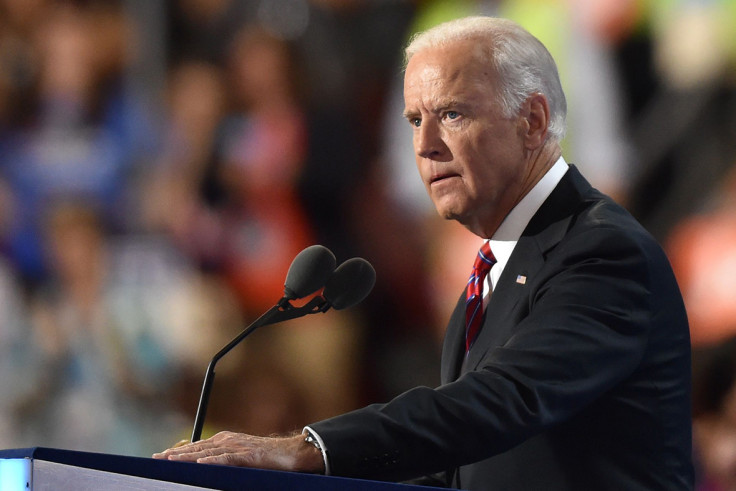 Earlier in 2015, Biden was himself pondering over a run at the presidency, but his son's death reportedly made him withdraw.
Meanwhile, FBI recently announced that they have re-opened investigations into Clinton emails, following which Clinton has called on the agency to reveal all the information they have. She has said she is confident that the new probe will not change the original findings that concluded she should not be prosecuted for the leaked emails.
Republican candidate Donald Trump's campaign manager termed the re-opening of the probe as "a great day in our campaign".