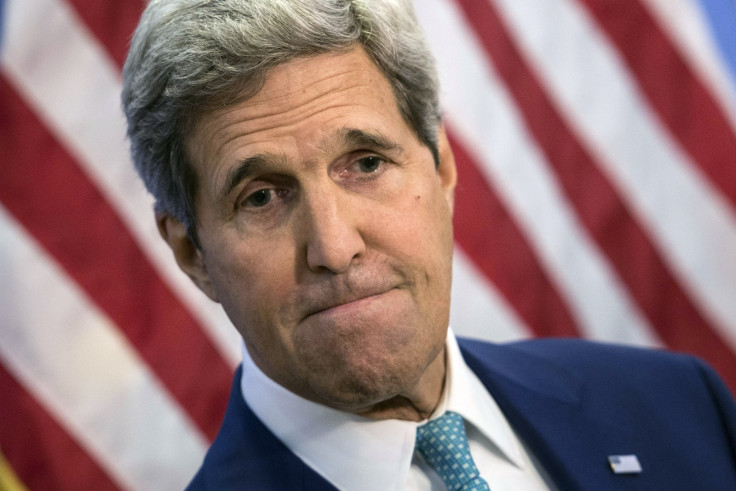 Russia has moved to quell tensions in Ukraine in recent days, according to US Secretary of State John Kerry.
The United States and the European Union were prepared to relieve some of the economic sanctions already imposed on Moscow, Kerry said, if Russia made significant steps to reduce the political tensions in eastern Ukraine.
"Let me say that Russia has made constructive moves in the last days," Kerry said on Monday (15 December).
"There are some indications that whether it is line of control negotiations, or calm that is in place in a number of places, the withdrawal of certain people...there are signs of constructive choices. That can only be helpful."
Eastern Ukraine, which has been the scene of vicious fighting since April, was calm on Tuesday night, according Ukrainian President Petro Poroshenko. He welcomed the quiet as a sign that a peace deal could be agreed.
When questioned about the Russian ruble's dramatic collapse, Kerry said that oil prices were a factor.
"There are a lot of combined factors, but the sanctions were clearly intended to invite President Putin to make a different set of choices."