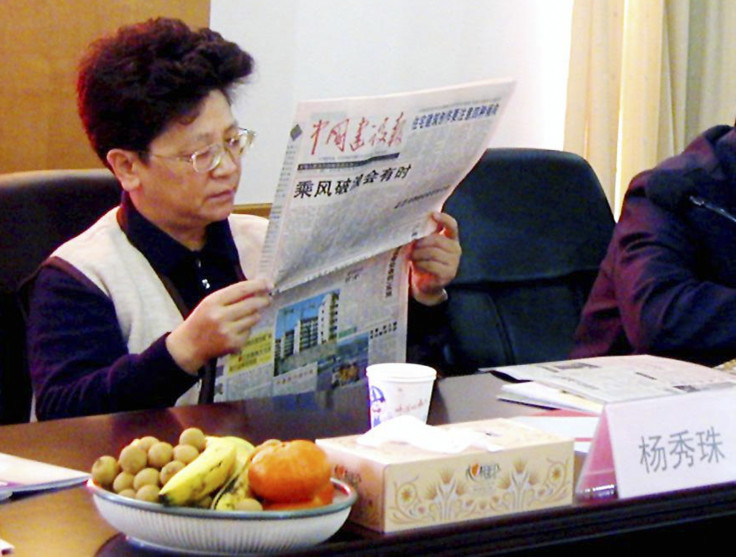 As China becomes aggressive in getting its graft suspects back from abroad, the US says it will not put up with any pressure from the communist government on the family members of fugitives.
Speaking in Beijing on Tuesday, 22 November, a US official, under condition that neither names nor government department can be mentioned, said Washington had been quite clear on handling repatriation with their Chinese counterparts.
"We've made clear that we will not tolerate any pressure being placed on family members or otherwise as a basis for return and ... we can't always ascertain that that's been lived up to," Reuters quoted him as saying.
In China's latest overseas hunt to bring back those it alleged were corrupt officials and business executives, its most-wanted graft suspect, Yang Xiuzhu, gave herself up and returned to China from the US last week. It was reported to have marked a major victory for the government in its crackdown, dubbed as Operation Fox Hunt, to bring back the suspects whose assets were also moved abroad. The campaign was part of President Xi Jinping's war on deep-seated corruption.
Yang was a former deputy director of a construction bureau in the eastern Chinese province of Zhejiang. She is reported to have spent 13 years in hiding outside China's territories. After she returned to China, the government said her family members had blocked funds and were lobbied by senior members of the Chinese community in the US. It was apparently part of Beijing's efforts to secure Yang's return.
When asked if the US has raised any specific concern about Yang's case, the American official said if the Chinese authorities are found to violating the ground rules set out by Washington with respect to the repatriation, the US would then make its objections clear and would not permit Beijing to go forward.
"It's not that we're saying that family members can't contact someone and suggest it would be better for them to come back. What we're saying is that the Chinese can't - no country should be allowed - to put pressure on other individuals, family members or otherwise, to secure a return," he said.
According to Reuters, China has sent several of its undercover agents to western countries in an attempt to get its suspects back. However, after receiving complaints from different governments, China is said to have changed its tactics in making the fugitives surrender.
"Any law enforcement activity by Chinese law enforcement in the United States of America must be done with the knowledge and concurrence of the United States government and its law enforcement entities," another US official said.
In April 2015, China released a list of 100 of its most-wanted officials suspected of corruption, with many reportedly living in the US, Australia and Canada.