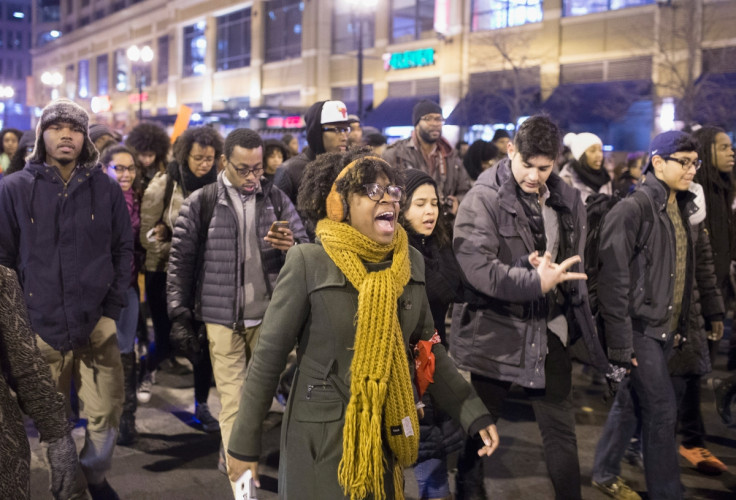 A new analysis by financial news service 24/7 Wall St has ranked the top ten worst states in the US for black Americans. The annual report, aptly titled the "Worst States for Black Americans," comes as racial tensions throughout the country are at an all-time high. Several incidents of police brutality against black Americans have led to protests and calls for changes in the criminal justice system in several cities, including Chicago, Baltimore and Ferguson.
According to 24/7 Wall St, while black Americans living in these "worst" states have opportunities to get a steady job, earn a decent wage and own a home, these "opportunities are not uniformly accessible across racial lines." The worst states, per the report, for black Americans are: Ohio, Louisiana, Pennsylvania, New Jersey, Michigan, Florida, Virginia, Illinois, Minnesota and Wisconsin.
There have been several incidents of police brutality towards black Americans in a number of these states. In Ohio, 12-year-old Tamir Rice was shot by a white police officer for playing with a toy gun. Chicago, in Illinois, has experienced a number of protests after at least two incidents of police shooting black men. Minnesota and Wisconsin, much like Illinois, have also seen civil unrest among the black community.
"It is hard to find a state where outcomes for African Americans are very good," Valerie Wilson, director of the Program on Race, Ethnicity and the Economy at the Economic Policy Institute said. 24/7 Wall St found that no state reported better outcomes for black Americans than it did for white Americans. Citing a report by The Pew Research Center, it also found that the median net worth of white households is 13 times greater than that of black households in 2013.
According to the report, several government policies have worked to exclude black Americans from certain opportunities. One such policy highlighted is red-lining, or government-sponsored neighbourhood segregation. "Unless there is something done to affirmatively and directly address that disparity, it's nearly impossible to close the gap," Wilson added. "It is wrong to assume that once the law changes all of those things sort of fall in place."