US woman missing for a month found in dense woods surviving on berries and mushrooms
Lisa Theris was covered in scratches and bug bites when she was found in Midland, Alabama.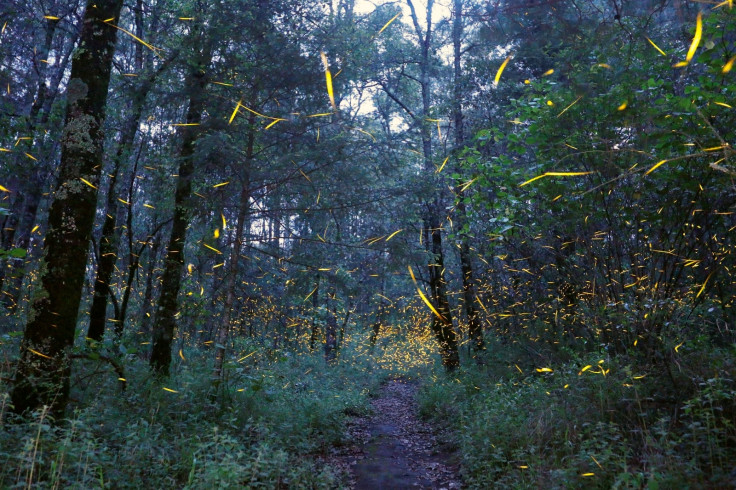 A Kentucky woman who has been missing for nearly a month has been found alive in the wilderness. Lisa Theris from Louisville was found by a motorist on Highway 82 near the Bullock County and Barbour County line on Saturday (12 August).
The motorist found Theris after she "saw something moving in the bushes" while driving by and went back to investigate. "She called us and told us she had located the missing person," Sheriff Raymond Rodgers said.
The 25-year-old woman had lost 50 pounds and was covered in scratches and bug bites after she went missing in thousands of acres of isolated, dense forest in Midland, Alabama without shoes, phone or bag, the sheriff added. She was treated at a local emergency room and has been reunited with her family.
Theris reportedly survived after living off berries and mushrooms. "She said she was drinking water out of a brook and eating berries and mushrooms," Rodgers said.
The woman was reported missing by her family on 23 July after being last seen in Midway. Officials said she was with two men, who later burglarised a hunting camp in Midway on 17 and 18 July.
Theris, a radiology student, said she had no idea that the men were going there to steal. She did not want to be a part of the robbery and so fled from them, she said.
"She's not familiar with this area and apparently on the night she ran, she went into the woods at night and got lost. I just thank God that she's alive," the sheriff said.
He added that they have not asked her too many questions. "We want to make sure her health is good so we got her on to hospital. We did not interrogate her at that time."
The investigation into what exactly happened is still going on as there are many questions surrounding the robbery, the two men and Theris' disappearance that are yet to be answered.
"She's alive and that's all that matters at this moment. We can confirm she was in the area, but as far as that goes, we can't confirm anything else right now," Sergeant Chad Faulkner said, declining to give any further details about the case.
© Copyright IBTimes 2023. All rights reserved.