US: Yellowstone National Park 'Bigfoot' video goes viral
Footage has been released which claims to show not one, but four Sasquatch.
The footage shot at Yellowstone National Park in December, initially shows bison roaming around the park, however shortly into the video, four oversized yeti-like creatures are seen walking upright in the background.
As the clip starts, a caption reads: "News they don't want you to hear."
The footage shows bison roaming around in a snow-covered park - until four creatures walking upright appear in the background.
The video, claiming to have captured the elusive mythological creatures on film, was shot near the tourist attraction's Old Faithful geyser.
The footage was posted online by Mary Greeley and has since been viewed 40,000 times.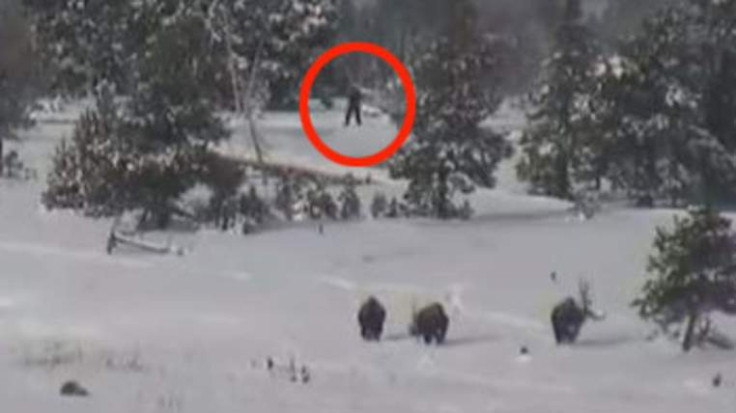 While the quest to uncover the Bigfoot has confounded explorers and Sasquatch enthusiasts, scientists believe that most sightings are cases of misidentification of other animals or hoaxes.
Yellowstone National Park Spokesperson Al Nash told ABC: "Bigfoot sightings are not frequent, but it happens. People say a lot of crazy things about Yellowstone all the time and Bigfoot is just one of them."
Bigfoot is said to have flat feet and a footprint that spans over 40cm. An image believed to be the footprint of Sasquatch was taken near Mount Everest on 13 December 1951.
Bigfoot was famously used as one of the mascots for the 2010 Winter Olympics in Vancouver, Canada.
© Copyright IBTimes 2023. All rights reserved.