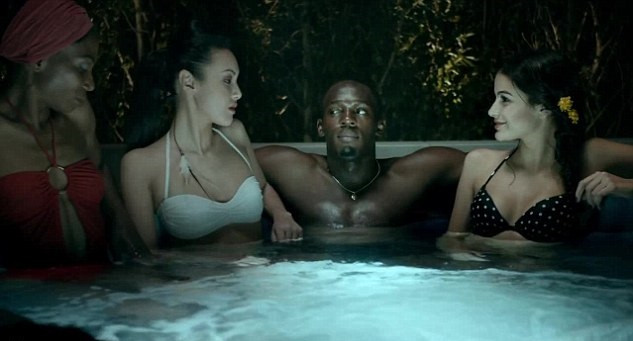 Usain Bolt and Mario Balotelli often cause ripples across the news world, with Bolt reportedly describing the Commonwealth Games as "a bit s***" and Balotelli courting controversy for allegedly posting a gun picture on social media a few months ago.
However now the dynamic duo are taking their mischievous personalities to the world of fashion by appearing in a Puma advert.
The boys-will-be-boys styled ad sees the sports stars relaxing in a jacuzzi among a bunch of scantily clad women - with Bolt saying "Obedience will be discouraged".
The campaign, which is a launch for Puma's Forever Faster brand, also features a plethora of sports stars including golfers Rickie Fowler and Lexi Thompson, Manchester City striker Sergio Aguero and former FIFA Women's World Player of the Year Marta Vieira da Silva.
Puma hopes to allow their latest collection to reach wider audiences and draws on the swagger of famous sportsmen to promote the brand in the raunchy advert.
'We've always been known as a brand that takes risks and that's not going to change, Forever Faster clearly represents that," said Adam Petrick, Global Marketing Director at Puma.
"This is going to change the way we approach product design and innovation as well as how we market our brand."