R'n'B star Usher faced fierce backlash after posting a naked selfie on Snapchat. The 37-year-old's plan to treat his fans to some eye candy on Thursday (28 April) backfired when the online community accused him of being tacky.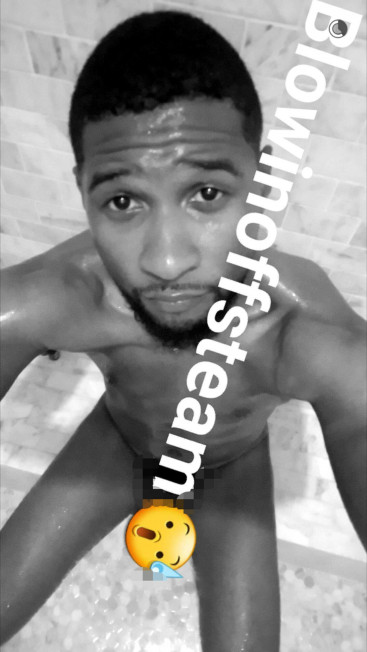 While enjoying a steam room and shower session the OMG crooner, who reportedly married his long-term partner Grace Miguel late last year – decided to strip down to is birthday suit and show off his naked body. He captioned the black and white image "Blowin' off steam" but spared some blushes by covering his penis with an emoji which barely protected his modesty.
Shortly after, he posted a message on his Twitter page which read: "Having a lil fun on snapchat. Howusnap."
The NSFW moment should have been expected considering as the father-of-two had spent much of his day documenting his every move on Snapchat. Fans got a rare glimpse of his luxury home and its expansive views.
One unimpressed fan suggested that he may be trying to ramp up some publicity for a new project saying: "And hes married and a father of how many? I guess he has an album coming out."
Another admitted they were disappointed with his physique: " I hope, HOPE Usher's legs have been photoshopped..HOPE..fingers, eyes, and legs crossed."
Even Piers Morgan weighed in to offer his cent's worth.
The striptease comes days after he performed at the Coachella festival in California and paid tribute to music icon Prince, who passed away on 21 April aged 57.