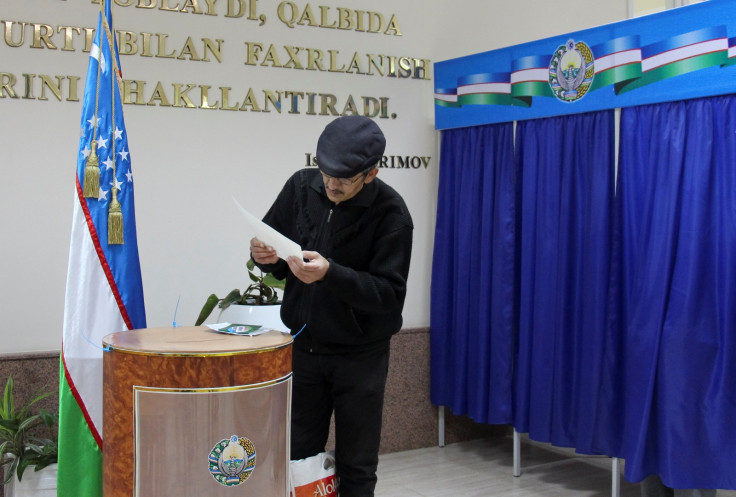 Uzbekistan is set to elect the country's second-ever president following the death of the Soviet-era authoritarian ruler, Islam Karimov. On 4 December, Uzbeks will have the option for the first time in a quarter of a century to elect someone other than Karimov as their leader.
Interim President Shavkat Mirziyoyev, who was Karimov's prime minister for 13 years, is widely tipped to win the polls by a landslide. Karimov, who died on 2 September, led one of the most repressive regimes in the world. Mirziyoyev became the acting president circumventing the constitutional process, which mandates that the speaker of parliament must take charge.
Three other presidential candidates – Khotamjon Ketmonov of the People's Democratic Party of Uzbekistan, Sarvar Otamuratov of the National Revival Democratic Party and Narimon Umarov of the Justice Social Democratic Party – are also in the fray, but they stand little chance against the 59-year-old Mirziyoyev. Uzbekistan's neighbours have voiced strong support for Mirziyoyev.
Over 9,300 polling stations opened at 6am local time across Uzbekistan and will close at 8pm. Uzbek nationals can also cast their votes in the country's diplomatic missions in several countries across the world.
Preliminary results are expected to be announced by the Central Election Commission shortly after the polling stations close. More than 21 million Uzbek citizens are eligible to vote. Security has been stepped up over the election.
Uzbekistan, a predominantly Sunni Muslim country with a 30 million population, has never had a free and fair election so far. Under Karimov's heavy-handed rule, the media were ruthlessly silenced and all critics were crushed with little regard for human rights. There have also been numerous allegations of killings and torture.