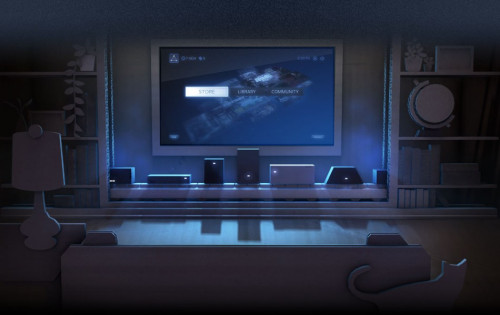 Twelve manufacturing partners for Valve's Steam Machines initiative have leaked ahead of a mass hardware reveal at the Consumer Electronics Show (CES) in Las Vegas this week.
Alienware, Falcon Northwest, CyberPowerPC, Origin PC, iBuyPower, Gigabyte, Material.net, Webhallen, Alternate, Next, Zotac and Scan Computers are all expected to be announced as partners when Valve holds its 6 January press conference.
More manufacturers could join the ones reported by Engadget, as Valve presses on with its potentially revolutionary plan to bring PC gaming to the living room.
Allowing third parties to build and sell their own Steam Machines has been a key feature of the initiative, but each must comply with a range of design specifications set out by Valve and include its Linux-based operating system Steam OS.
300 prototype Steam Machines were sent out late last year for beta testing ahead of an official launch planned for later this year.
Further details of Valve's plans for Steam Machines are expected to be revealed during its CES press conference on 6 January at 5pm PST / 1am GMT (7 January).
Valve president Gabe Newell first revealed his company was working on a living-room friendly PC back in December, 2012.
Speaking to Kotaku at the 2012 Videogame Awards, Newell said: "I think in general that most customers and most developers are gonna find that [the PC is] a better environment for them...'cause they won't have to split the world into thinking about 'why are my friends in the living room, why are my video sources in the living room different from everyone else?' So in a sense we hopefully are gonna unify those environments."