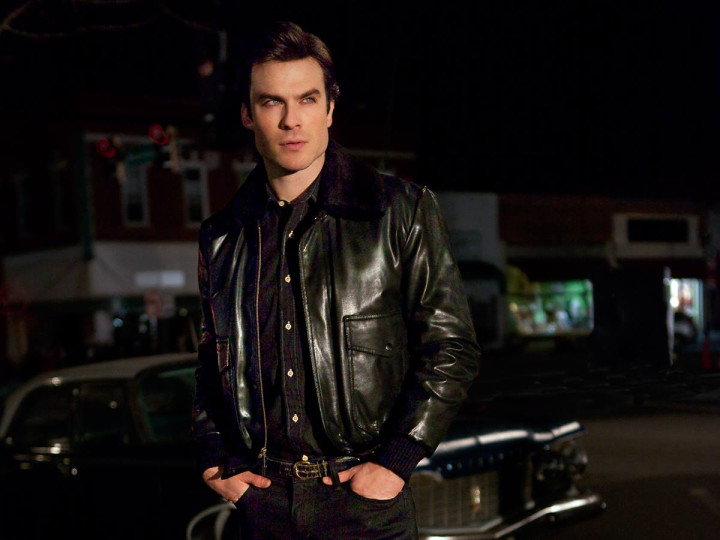 Ian Somerhalder, who plays Damon in the supernatural vampire drama The Vampire Diaries, hinted that the show could end after its upcoming sixth season.
"It very well could be our last [season]," the actor said. "I think now that there's finality to it, everyone's really realizing that this is a very important time in our lives. We created some very cool storytelling," Ian told the Digital Spy.
Somerhalder has played Damon Salvatore in The Vampire Diaries since 2009. The CW is yet to officially confirm the future of the hit vampire drama beyond its sixth season.

Recently, a teaser trailer unveiled the upcoming season of The Vampire Diaries which showed Damon still struck on the other side, and distance taking a toll on Elena.
In the promo Elena (Nina Dobrev) is struggling to cope with the loss of two of the most important people in her life – Damon and Bonnie (Ian Somerhalder and Kat Graham respectively) and despite everyone telling her to move on, she is unable to do so.
In the promo Stefan is telling Elena, "Damon is gone, you need to say Goodbye" and Caroline hints at a certain "witchy drug problem" that Elena has, which helps her to hallucinate and see Damon.
Although Damon is stuck in a different sphere, executive producer of the series, Caroline Dries hinted that there will be a number of Delena moments to keep fans of the couple happy.
"I've been getting all of these hate messages like, 'You think you can do a season without Delena? You're crazy,'" Dries said.
"The fans have nothing to worry about. We know what we're doing. Nobody's going to abandon any love triangle. Everything will be fine. There will be plenty of Delena goodness for people," reported Entertainment Weekly.
Watch the teaser here
The Vampire Diaries Season 6 will premiere on October 2 at 8 pm EST on the CW Network.