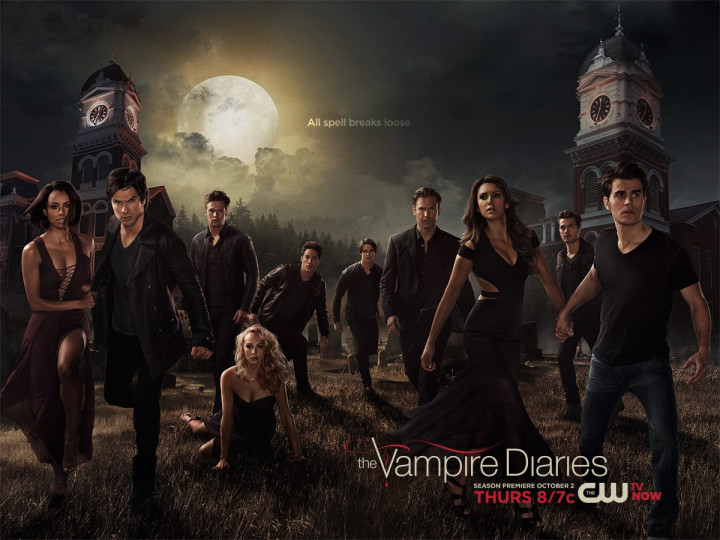 Vampire Diaries Season 6 returns tonight with the episode 8 titled 'Fade Into You'.
The upcoming episode of CW's popular supernatural series will focus on Stefan and Caroline's lost friendship.
Damon realises his moral duties apart from trying his luck with Elena's memory issues and decides to concentrate on Bonnie's escape from time trap.
The elder Salvator brother finally hits the road with Alaric and Stefan to travel to Portland in order to find more information about Gemini Coven.
Meanwhile, Caroline and Elena prepare to host Friendsgiving at their college dormitory on the occasion of Thanksgiving.
The upcoming episode may also reveal some intriguing details about Kai's murderous past.
The promo video of episode 8 suggests that both Alaric and Damon are trying to convince the elder Salvatore to think about Steroline's future.
But Stefan says he doesn't "think about her that way" and that she is his friend.
"Who would make a good girlfriend," Damon argues with his brother.
Here is the synopsis of episode 8 'Fade Into You', via Celeb Dirty Laundry:
"As Caroline (Candice Accola) and Elena (Nina Dobrev) prepare to host Friendsgiving at the dorm, they receive some hopeful news from Alaric (Matt Davis) and Stefan (Paul Wesley), who have traveled to Portland to gather some information regarding the Gemini Coven.

Tyler (Michael Trevino) is determined to help Liv (guest star Penelope Mitchell) after she and Luke (guest star Chris Brochu) reveal some disturbing information about their witch lineage and the impending plans their coven has for them.

Meanwhile, dinner takes a drastic turn when Jo (guest star Jodi Lyn O'Keefe), who has revealed some painful details about her past, finds herself fighting for her life, leaving Alaric scrambling to help from a distance. Finally, Kai (guest star Chris Wood) makes a dangerous discovery that brings him one step closer to his release."
Click here to watch episode 8 of TVD online.
The Vampire Diaries Season 6 episode 8 airs on the CW network on Thursday 20 November.